Black and Blue (Shi and Arii)
Black and Blue (Shi and Arii)
Black and Blue (Shi and Arii)
by
Sliver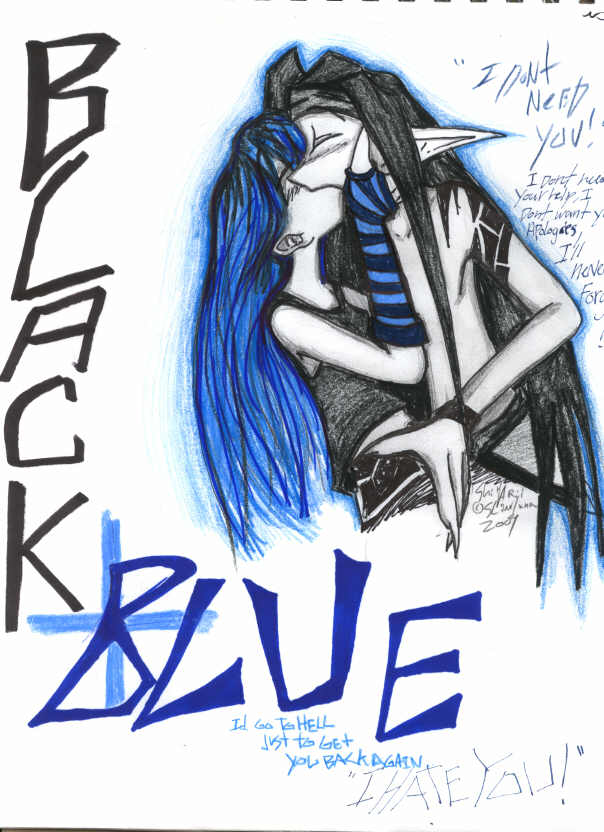 Description
Another spoiler picture.. But in case no one figured it out yet.. In Shadows dress in Silver... Shi is with Arii.. (becha didnt see THAT one coming!) <br />
<br />
This was the last page in my sketch book..and it scanned the sides of the book O_O;;; -__-;;;;;;; Sory about that. I really wanted to draw something using just 2 colors. So yeah, im acctaly pretty proud of this one, sorry the words got cut off, there supposed ot say.<br />
<br />
"I dont need you<br />
I dont need your help<br />
I dont want your apologies<br />
I'll never forgive you"
General Info
Comments
19
Media
Unspecified
Time Taken
Reference