"Girlscout"
"Girlscout"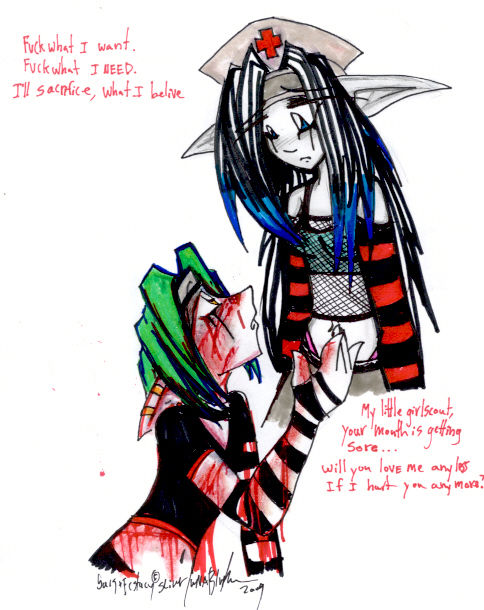 Description
I dont know where this came from..intrepret it as you want...<br />
<br />
THey lyrics say "frack what i want frack what i need. Ill sacrfifce what i belive. My little girlscout your mouth is getting sore...Will you love me any less if I hurt you any more?"<br />
<br />
theLyrics are from the song "Girlscout" by Jack Off Jill..who i was listening to while drawing.
General Info
Comments
21
Media
Unspecified
Time Taken
Reference