Bubblely Wallpaper
Bubblely Wallpaper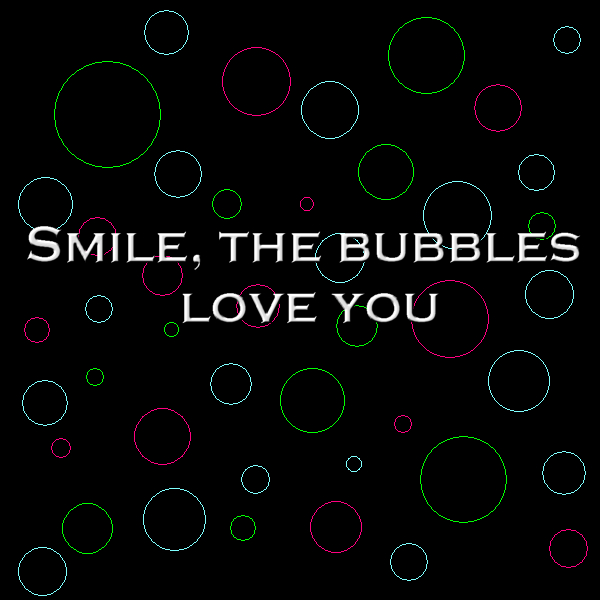 Description
I don't know if I spelled Bubblely right. Whatever. I made this picture months ago and I just now think to submit it. Supid me. Whoopsies.<br />
<br />
I think it achieves perfect balance. The black background reminds me of goth, the colored bubbles give it a cheery look, and the caption is for all us sarcastic people. *coughthatwouldbeeverybodycough*<br />
<br />
Have fun! You're allowed to use this picture for your desktop, but steal it or claim it as your own, and I will be forced to contact Artist Abuse Assistance.<br />
<br />
Kapeesh?