Days Of Snow - Shishio x Yumi
Days Of Snow - Shishio x Yumi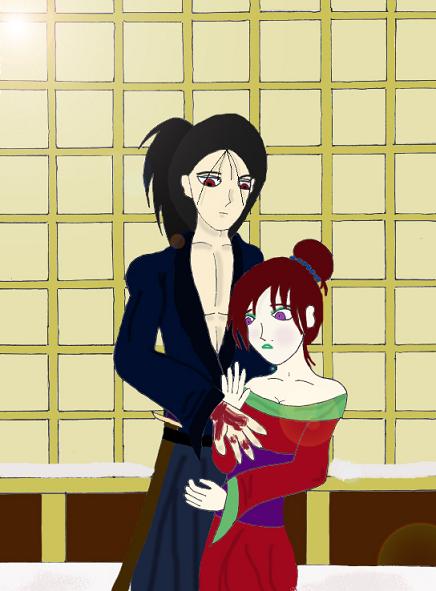 Description
I couldn't help looking at his hand and saw to my surprise that there was blood on it. I quickly walked to him.
"Are you wounded Shishio-sama?"
He looked at me with a questioning look. I carefully took his hand and studied it as Shishio-sama bowed his head.

A little piece out of my fic. Read if you want to know more :)
Shishio is 21 here and Yumi 14/15.

PS: Listening to Japanese radio. They are playing a RK song! X3 No Junjou Na Kanjou from Siam Shade n____n

Hope you like the pic!
General Info
Comments
1
Media
Unspecified
Time Taken
Reference