Mission: Get Angelo''s Clothes for Neko-san
Mission: Get Angelo''s Clothes for Neko-san
Mission: Get Angelo''s Clothes for Neko-san
by
Sora_Miyara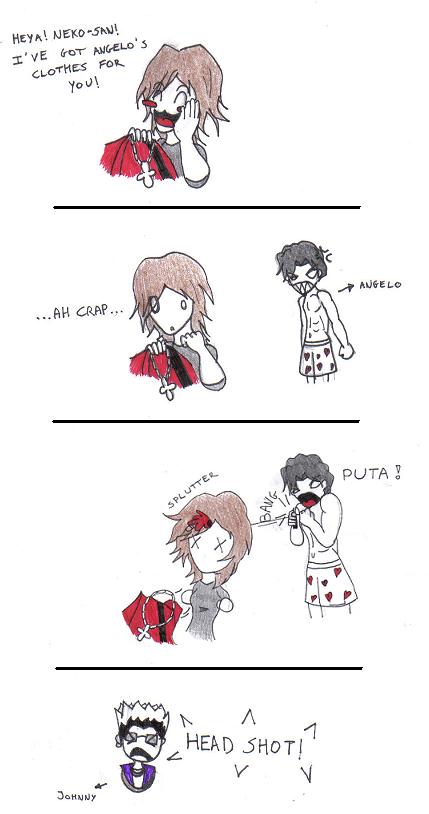 Description
Mission Failed XD

Ryou: *helping Sora to put bandages around her head* "Good thing it was a comic or you would have been killed!"
Sora: "... very good thing! I'll try again Neko-san, I''ll just need a good plan..."
*looks at Johnny*
Sora: *evil grin* "...Bingo..."
Johnny: "...whatever it is: it blows!"
Sora: "I wouldn't use the word 'blow' mister..." X3
Johnny: "... wha?" O.o"
General Info
Comments
3
Media
Other drawing
Time Taken
Reference