Master
Master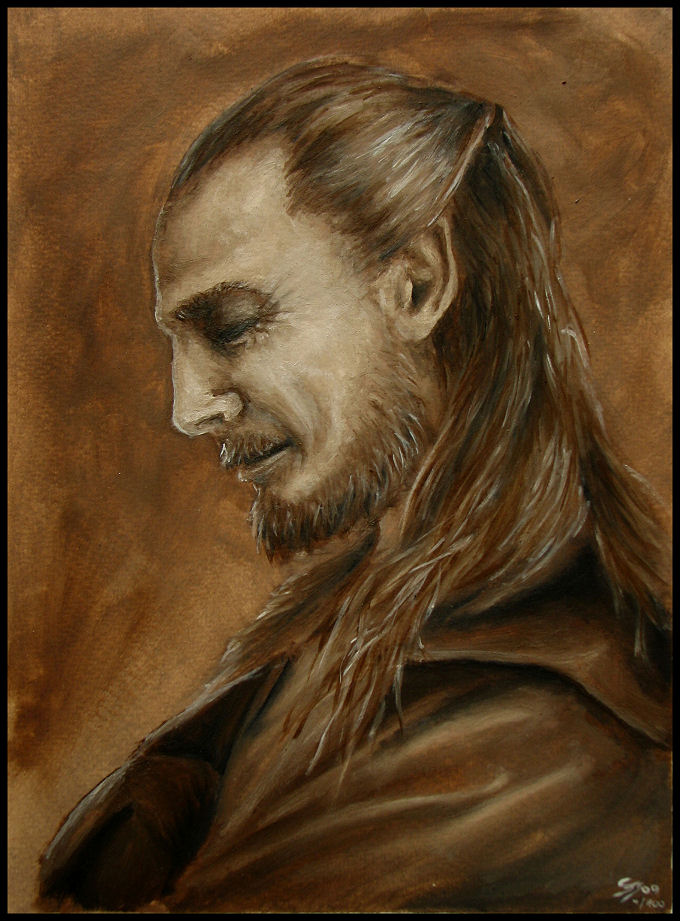 Description
Number 4 of 100 portraits.
I am lagging behind *sigh* Seven pictures are finished now -should be eight - up to number five they are digitalized.
... spent the weekend home. It was to be expected :-/

Master Qui-Gon Jinn was kind enough to pose for this one ... well actually he was not ;)
Being completely dissatisfied with each and every screenshot I could lay my hands on, I finally grabbed a picture of Liam Neeson, that I really liked and added beard and Jedi attire myself.

This one is almost twice as large as my other oil pics. Definitely too large for a one day picture - I so longed to just let the stuff dry, but it was almost midnight.
After seven hours I chickened out. Now I am left with all the unfinished bits and pieces, but since I like the mood of the picture I am posting it anyway.

Hope you guys like it a little ... comments and critiques are encouraged.

EDIT: This one got featured?!?! I don't know what to say, there is so much brilliant and amazing stuff in the featured gallery! I feel truly honored ... thank you.
General Info
Comments
15
Media
Oils
Time Taken
~ 7hs
Reference
Liam Neeson photo