Lines in the sand...
Lines in the sand...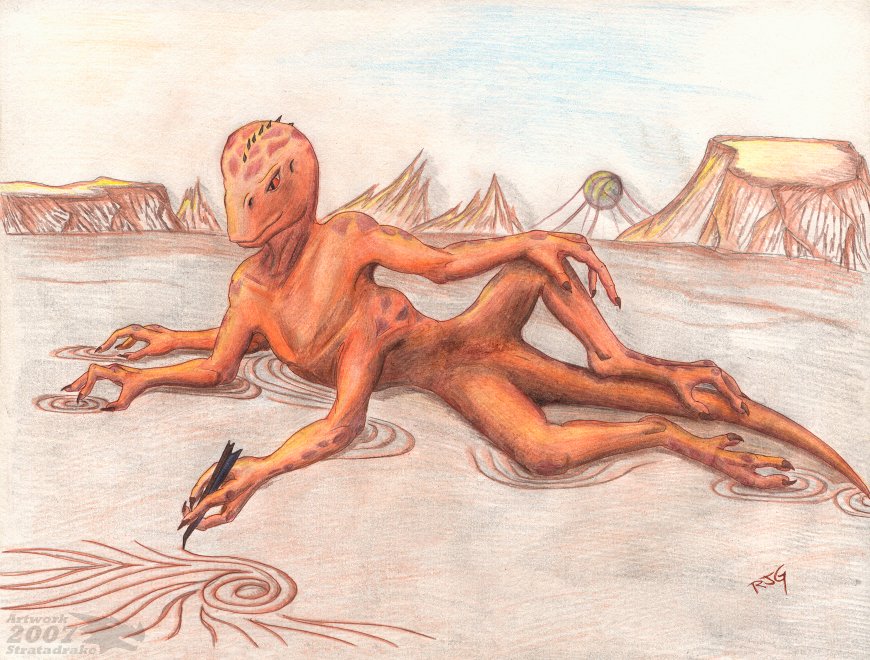 Description
A native Bryyonian, one of the new races introduced in Metroid Prime 3: Corruption. Bryyonians are some neat reptiles with a rich backstory, with both their heyday (including friendly contact with both Chozo and Luminoth) and ruination occuring long before the actual plot events in Metroid Prime 3.

So here's a Bryyonian with some spare time to sit back, relax, and have some fun. Perhaps it was back during their race's Golden Age or sometime.

Colored pencils, took about five hours plus digital cleanup after scanning.
9x12", full-views at 75px/in.