Argyle
Argyle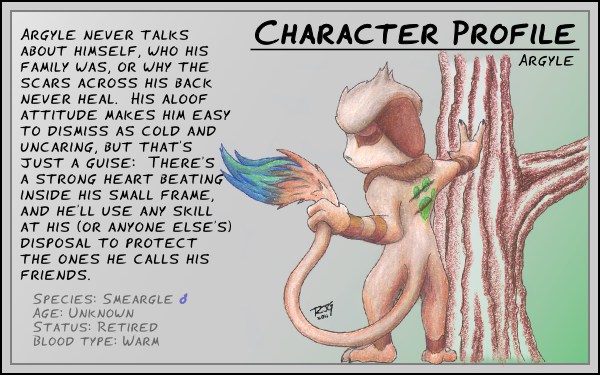 Description
Character Argyle from my 2010 Nanowrimo novel.

Argyle is a Smeargle, which means he can Sketch and duplicate virtually any attack/skill used against him. He also tends to summon a substitute Poké doll to take hits in his place.

Those scars on his back are there for a particular reason, but he doesn't talk about it.

Arranged from a 8x5" drawing of just two hours.