Sacred Beast trio
Sacred Beast trio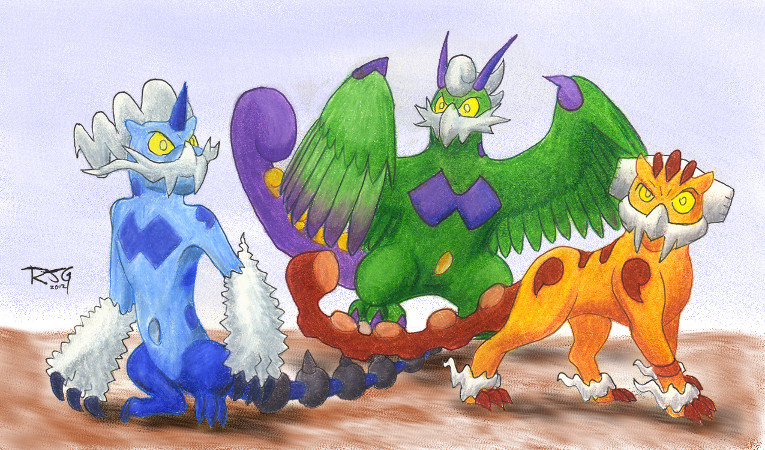 Description
Apparently the entire trio of Tornadus, Thundurus, and Landorus is going to get animal-like alternate forms for Pokemon Black/White 2.

So here's me making an attempt at what their official designs look like. (Somebody leaked scans of a CoroCoro magazine article onto the Internet, which included a two-page spread revealing their new forms)

Alt-form Landorus almost reminds me of Raikou for some reason....