Cute Ramone
Cute Ramone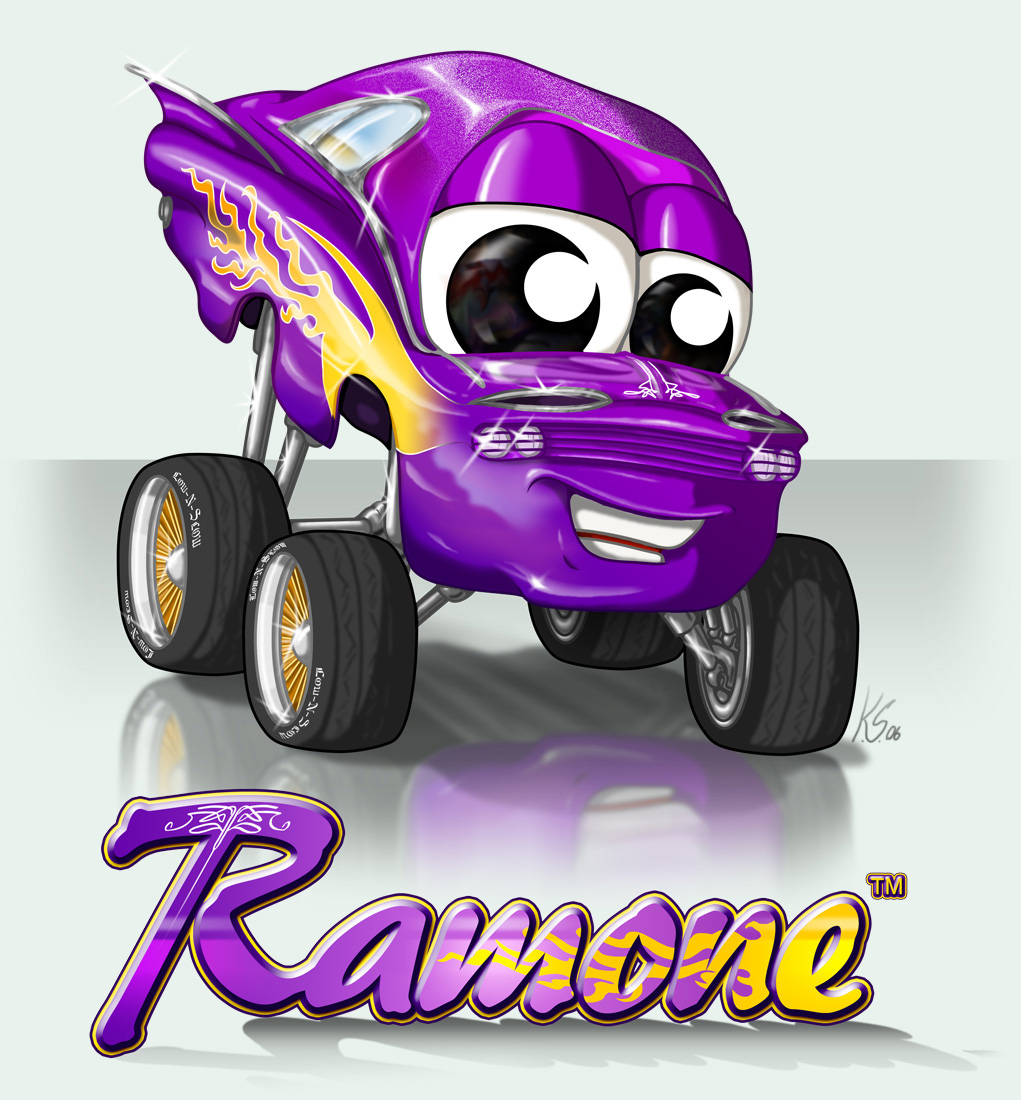 Description
... purple + yellow rawks!
Oh uuhhh, did I mention it sometime allready?? That I HATEILLUSTRATOR??? *RARRR* That programm is just not made for people likeme who want to work fast and creative at the same time. The anchor paththingies are so small, I allways grab the wrong thing and I spend moretime with Crtl+z than with working on artpieces...
Well, I could use Freehand but there are some features and etc. whichare missing and I'm not so used to it, there should be a mix ofIllustrator and Freehand.
Ah okay, everything there is made with PS CS2 except the outlines(Illustrator), eh I just love PS it's just great to work with. I haveno clue how many hours it took me and I think it has got about 40layers. I like how it came out... SHINY again...
I dunno if I will be able to make all the other characters too but I will try...
Here is a little progress collage:
http://www.yellowdragonstudio.com/RamoneWIP02.jpg
Artwork made by me (Suzi Dragonlady)
"Cars" and the character Ramone (c) Disney / Pixar
General Info
Comments
6
Media
Digital drawing or painting
Time Taken
Reference