Progatius - Portrait
Progatius - Portrait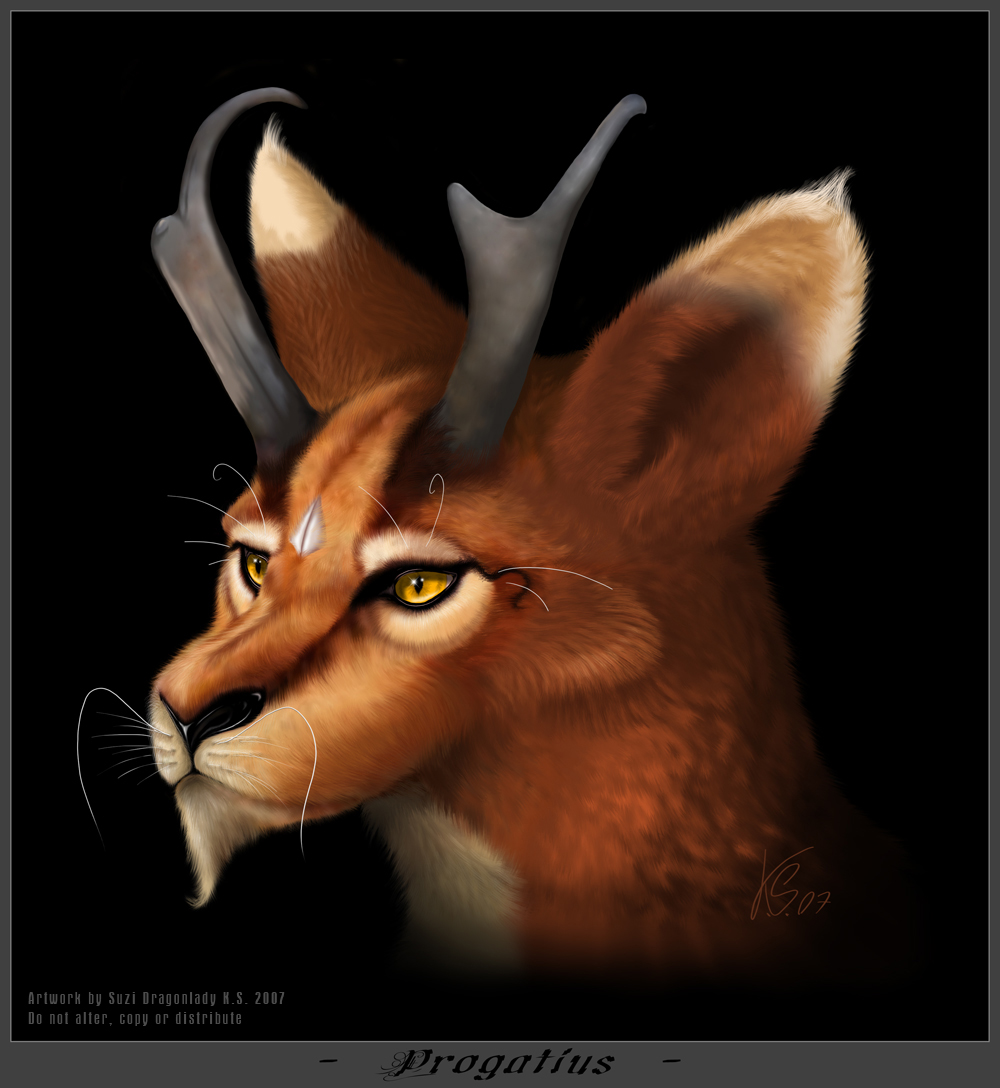 Description
I finally started to make digital paintings...
I have practiced more the last time but yeah I'm still a beginner with it so please be gentle with crits. XD
If you are interested here are MORE DETAILS:
http://i108.photobucket.com/albums/n14/suzidragonlady/artwork/ProgatiusDetail01.jpg
Now more about this character:
... "What is all that learning for? Is it for the ones who don't know..."
... "It is for the ones who want to know..."
- Progatius, Teacher of Taban and Teonides -
Progatius is a Cat-Dragon, an Anthro. He teaches different kinds ofmartial arts and also more, especially the way behind it. The so called"Do"
He will have a bigger role in one of my up coming stories for a comic.
It took me aprox 9 hours to finish, it is completely painted with my tablet and PS, mostly with the use of the brush tool.
I only used photographs from animals as reference for the horns.
It is fun to paint such things and I will make more but my fav theme will allways be the cell shading style.
General Info
Comments
43
Media
Digital drawing or painting
Time Taken
aprox 9h
Reference
a few animal photographs