Inferno -
Inferno -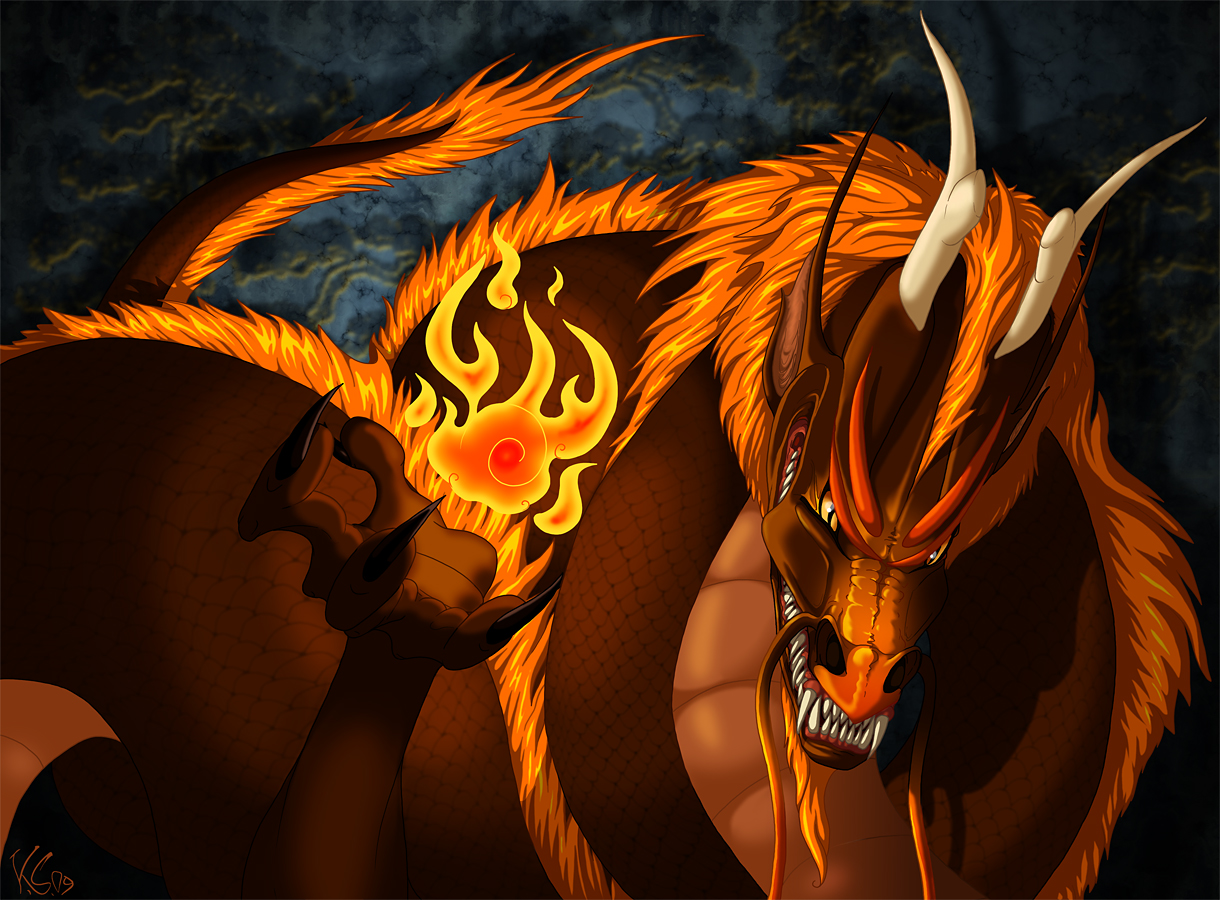 Description
The land, the fields, the forest... they may burn just to rise new...



I was hoping to finish this faster but nope... I would have got another few ideas for adds concerning the light and etc. but I then left it like this because now the detail-grade fits to the shading and the style in an acceptable way.
I totally like his face.

So yeah this is Inferno, Dragon of fire. He has two sisters Typhoon and Tsunami, and one brother called Temblor.
All of them have the powers of destruction fitting to each element.

Scales are a self made pattern, background is a mix of different patterns.