..Only half demon...
..Only half demon...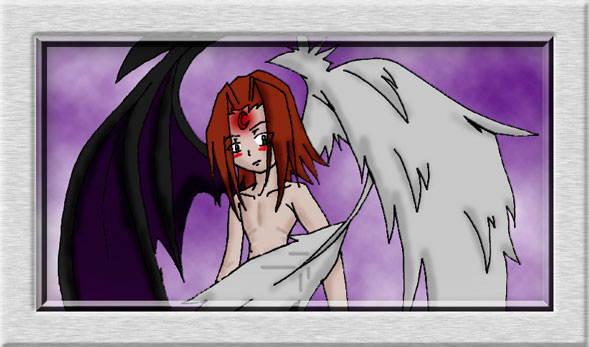 Description
this would be takeshi. hes a half demon. didnt u know? hes half cause he has 2 diffrent kinds of power. the moon and the darkness. though he doesnt seem to be it. but he is god of all that is darkness. he holds the power to....DESTROYING THE WORLD!!. you wanna know why? cause hes the strongest person in the universe and atlas and adina control him so he can do it. he has no choice cause he opens a portal and gathers all its darkness...o_o which makes him even more powerful X.xU well anyways just causes hes a halfy doesnt prove that hes weak. yu cant just underestimate him. anyways,,,this was a quick sketch of takeshi. PLEASE COMMENT!!
General Info
Comments
11
Media
Unspecified
Time Taken
Reference