Why did you come back for me?
Why did you come back for me?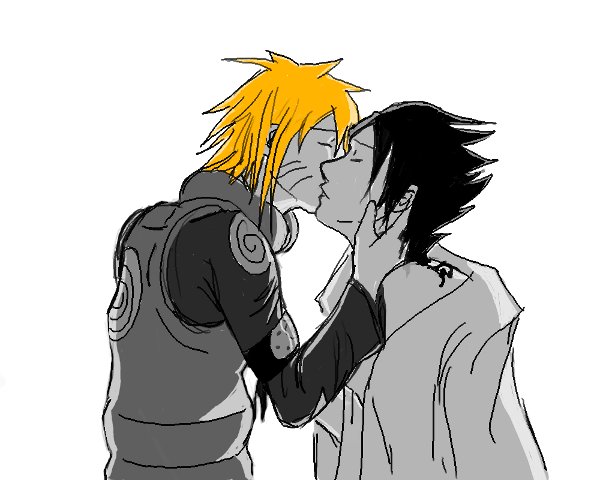 Description
"Why..." Sasuke breathed, not wanting to break the kiss but forcing himself to nonetheless, "why did you come for me...?"
Naruto pulled back a miniscule amount, brows furrowing in genuine confusing for a breif moment. When the blonde didn't offer any answer, Sasuke continued, his voice gaining volume as composure seeped back.
"Why did you come back? Why didn't you leave me here to rot like a forgotten bird in a cage? I deserve to! I deserve all of this punishment and tourment!
So answer me, gods damn you! Why did you come back!"
Naruto's face changed from confusion to a mild amusement--a look one might give an unruly child who didn't want to go to bed. "Because I have no reason to live, otherwise."
"Liar." Sasuke spat venomously, his voice the tone of a person who had spent too long being decieved. "You want to be Hokage. That is your reason to live."
Naruto nodded at this. Sasuke turned away, disgusted.
"Yes," Naruto's voice was hardly above a murmur, yet it carried a commanding power that made Sasuke bristle in attention. "Yes, I do want to be Hokage."
A strong hand, calloused from years of gripping the hilt of a kunai, grabbed Sasuke's shoulder. This time, the Uchiha made no movement to pull away.
"But being Hokage would mean nothing to me without you by my side."

Gotta love dribble, huh?

An old story I dug up... Illustrated a bit of it. That the chunklet up thurr. *shrug* Impulsive.

I really ought to be working on that colab...
General Info
Comments
7
Media
Digital drawing or painting
Time Taken
Hour and a half-ish... sluggish today
Reference
Kissy picture