RC - Rouge's Speech Impedament
RC - Rouge's Speech Impedament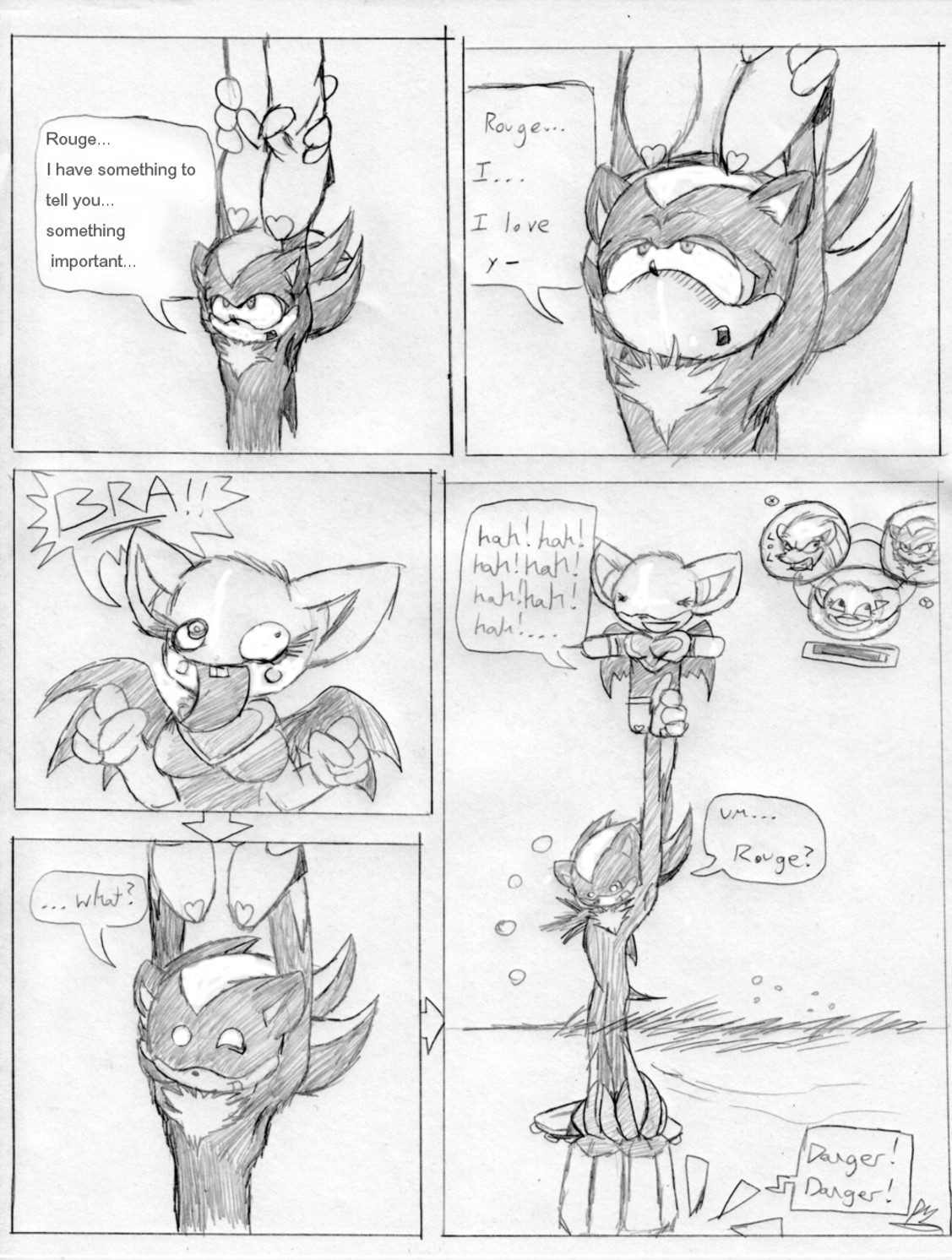 Description
Yes. I recently "re-tried" Sonic Heroes' "Team Dark". It was fun until i kept dying for the dumbest reasons. I hate the controls in that game...

Anyway, in team Dark, Rouge is basically a complete moron. Especially for what she says. There would be enemies right in front of us, and she'd blurt out:

"I see enemies over there!" or something like that. Of course, what I'm mocking right here is what happens when Rouge flies.

When Rouge does her double jump when she's flying, she actually says "BRA!!"

If you keep trying to jump, each time you press the "a" button, she will say "hah!"

"hah! hah! hah! hah! hah!..."

It's even funnier with Knuckles... whenever he attacks, his grunts sound like "SHIFT THE ROCK!!!", so that gave us some entertainment for a few hours.

I will make a comic on that soon.
General Info
Comments
59
Media
Graphite pencil
Time Taken
1 hour
Reference
none