Slade's Identity Revealed!
Slade's Identity Revealed!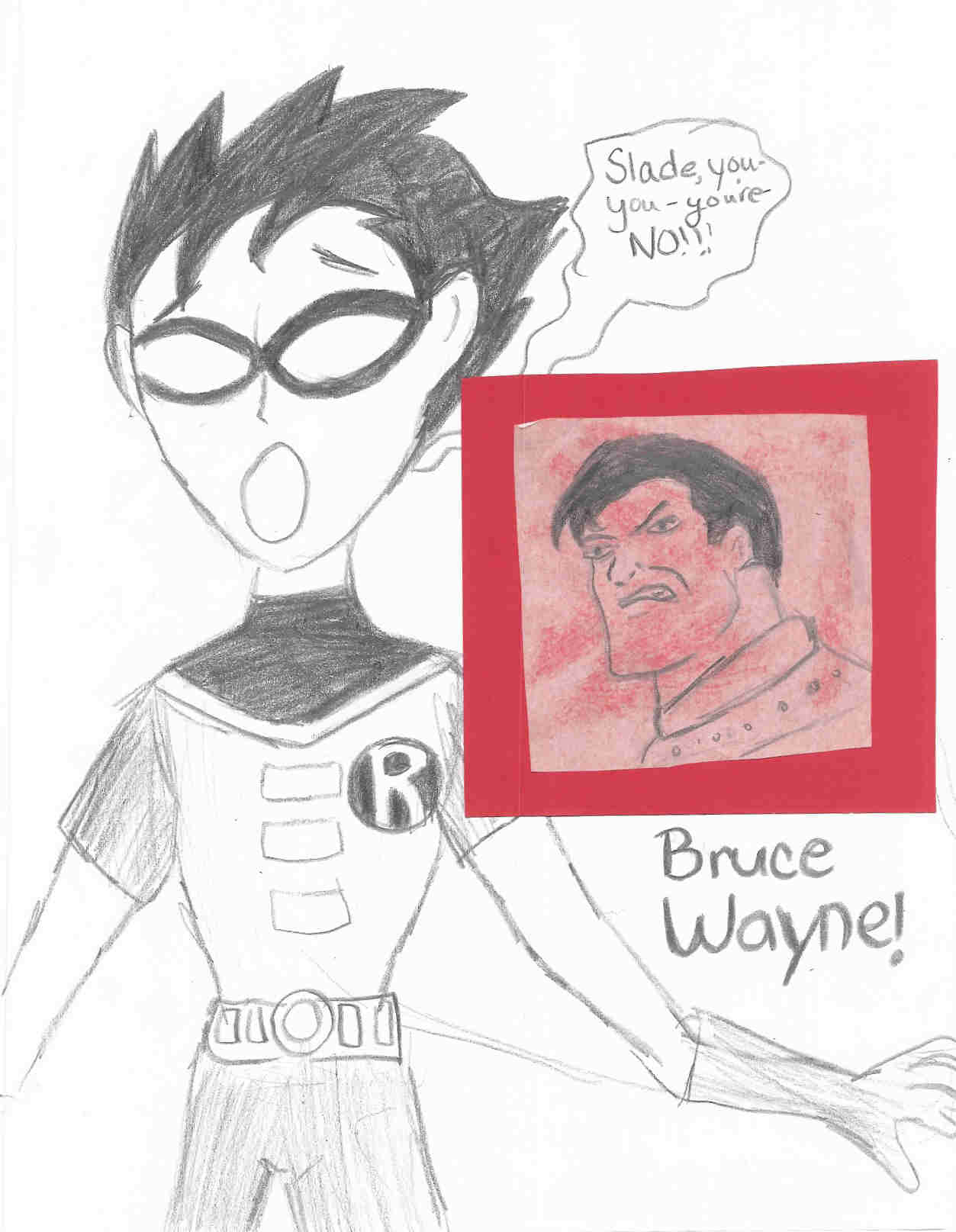 Description
Okay, this picture probably needs an explaination.<br />
I have a well studied theory suggesting that this is how it goes:<br />
Alright, so Robin was Batman's sidekick and they kicked butt together, but after a while Robin decided he didn't want to be a dumb sidekick anymore, so he fixed the shiny combed-hair-nightmare,threw away those hideous green underwear that were way too tight, put on some pants, and joined the Teen Titans. Batman was ticked off, and when Robin left him, he devised a plan to get back at Robin, by becoming(dun dun dun!) Slade, an evil villian who, well did evil stuff.<br />
Batman wanted vengeance! Mwa ha ha!
General Info
Comments
28
Media
Unspecified
Time Taken
Reference