Pumice wielding idiots
Pumice wielding idiots
Pumice wielding idiots
by
Tombot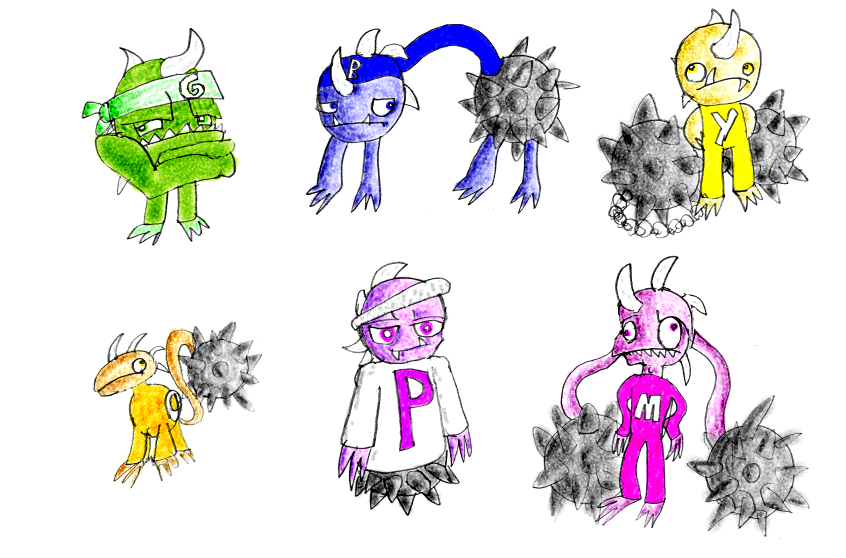 Description
Pumice wielding idiots, colour coded clones who are mightily massed marauders with sharp spherical somthing-s's.
The ultimate statement in Quantity over quality, they come in every colour except brown and red. Why red? Because red is the colour of their blood and chances are you'll end up swimming in it as these guys are useless.
'M' stands for
magenta
, its still basically pink because I can't choose red and because Purple also begins with the letter P.
In zog we trust
General Info
Comments
0
Media
Digital drawing or painting
Time Taken
12 minutes?
Reference
None