Tears of Undine - Return to the Laitma
Tears of Undine - Return to the Laitma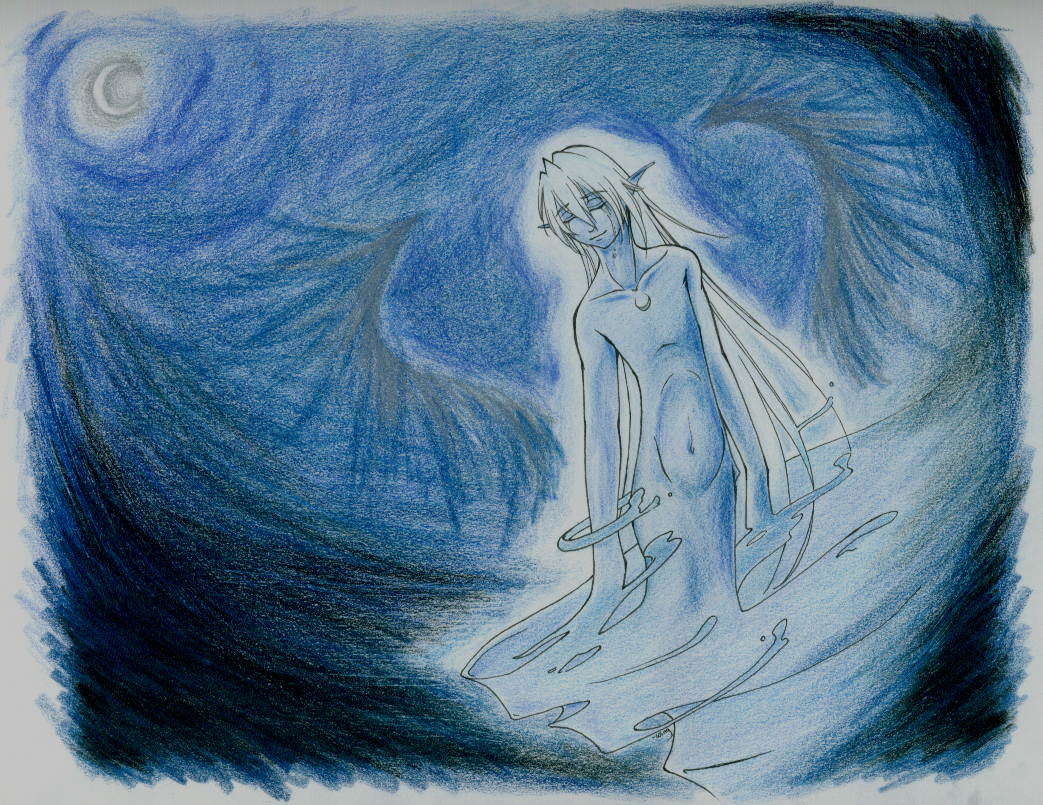 Description
While doing the rough sketch for this piece, I was listening to 'Dream of the Shore Bordering' from the ChronoCross Soundtrack.
You should all download it NOW, at
http://bluelaguna.net/
. (To be found under the 'chrono' section, song number 07)
Along with the entire ChronoCross Soundtrack. Because I love it all. One of the best VideoGame soundtracks EVER.
Anyway. I was listening to the song on loop, and for some reason, I got so unexplicably SAD. I dunno why, it was just... the song was so sad... and it made my piece so sad too. I just love the melancholy music of Chronocross.
Later, inking and coloring and all, I couldn't gather up that sudden sadness anymore, and I'm not sure quite where it wandered off to.
But, anyways.
More messing around in photoshop with brightness. Therefore, the black areas look prettier now than they did in real life. However, I used a special (well, not really) silver colored pencil of mine (cheap I know) to color the 'wings', and I'd also dotted the sky.
But you can't see the stars at all, unless you tip the paper up just right. XD
So, therefore, there's the stars missing. You can't see them at all, here. Urf. :<
But, anyway, I hope you guys can get that melancholy feel of this piece, because I think that's quite a lot of why I liked this so much.
I'm back in the drawing groove~! Yah~!
Thank you all who comment~ <3