Hold Me
Hold Me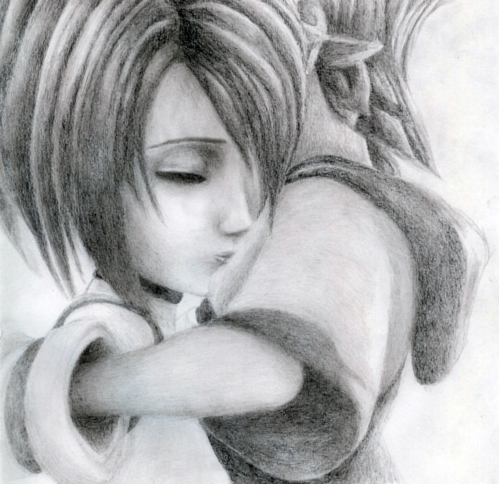 Description
~Hold me
Whatever lies beyond this morning
is a little later on
regardless of warnings
the future does not scare me at all~
I had been meaning to draw this scene since I first saw it in Kingdom Heart, two years a go. It took me forever to get around to drawing it, but once I got started it was hard to stop. I really had fun working on this piece. So what do you think, any good?