The dark side is illogical
The dark side is illogical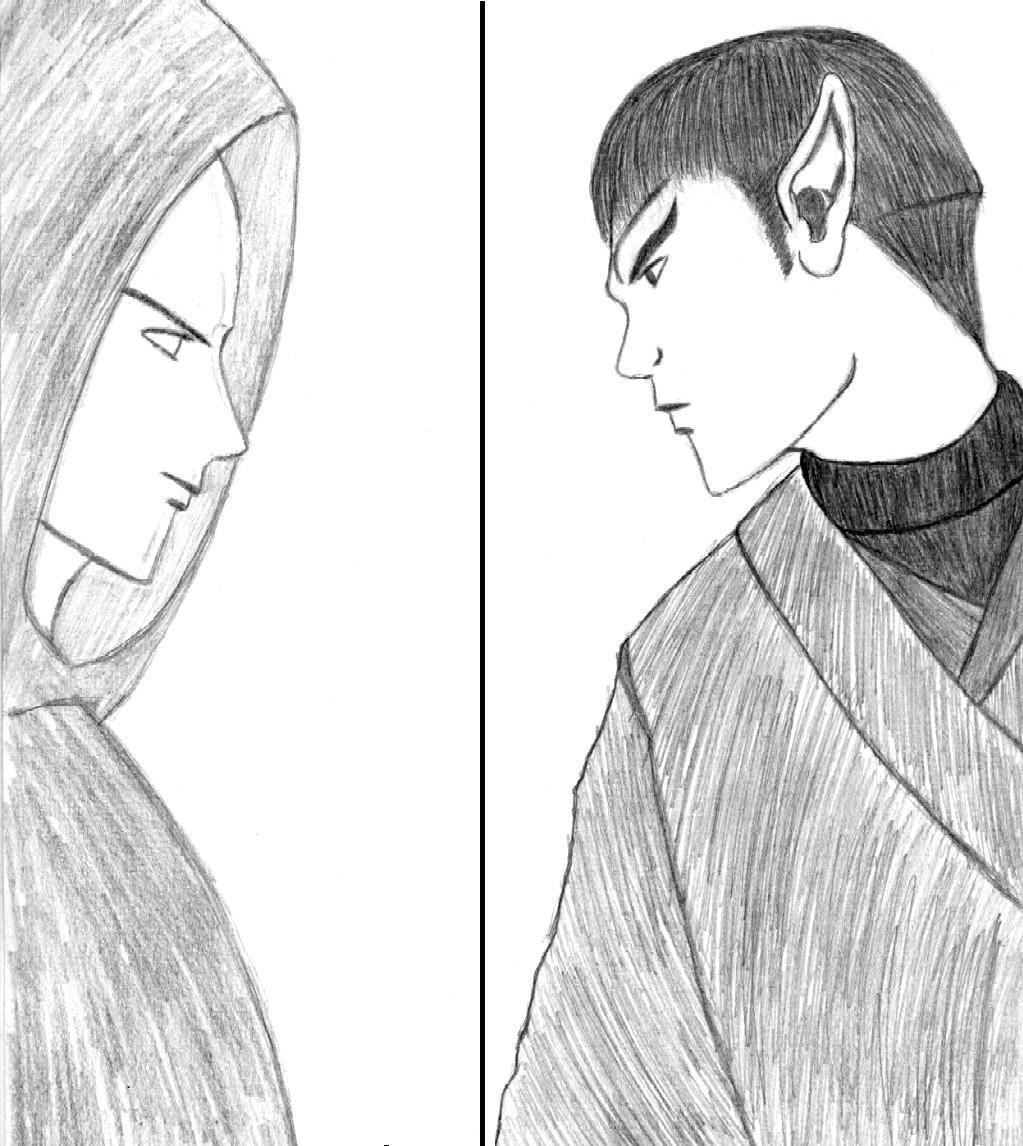 Description
Sith: "You under seatmate my power and the power of the dark side!"

Vulcan Jedi (Spock): "You under seatmate yourself, the Sith have claimed for countless eons that the dark side is stronger, but that sir is illogical, it does not make you stronger or more powerful. Using hate and anger you will only make unwise and irrational decisions that will very well lead to your demise. Using such emotions the Sith have lost every single time they have waged war against us."

Sith: "Vader beat the Jedi."

Vulcan Jedi: "I did not say that. When I say "us" I mean the galaxy itself. Vader may have beaten the Jedi but only because he had an overwhelming force of Strom Troopers and a Sith lord who had mange to rise to political power to add him. No one has ever said that the Jedi were unbeatable. But neither Vader nor the Empire could have conquered an entire galaxy, let alone others and being capable of sustaining it. Such groups as the Mandalorians have also tired as well... and they failed. But one cannot conquer a galaxy filled with billions or trillions if not unknown numbers of alien species. Especially with alien species who do not wish to be killed or become enslaved to what you represent."

Sith: "With are numbers and weapons we will."

Vulcan Jedi: "You have an army of billions or trillions or more? Because you will face an unknown number of armies of alien species and unknown type of alien weapons, you will need many replacements."

Sith: "No... but with the type of weapons we have and can make we'll--"

Vulcan Jedi: "If you are referring to such weapons as to the Death Star then I must remind you that the Death Star took quite some time to build... and it was not the Sith who constructed it... and it was destroyed two times by only one group of people. The rebels. But if you are referring to such weapons as to the Star Destroys then those ships can be destroyed just as any other ship and if you are also referring to the army of Strom Troopers the Empire had... they were not Sith. They were all cloned by a Mandalorian."

Sith: "During the time since we Sith have been gone, a millennium, we have learned from are mistakes."

Vulcan Jedi: "Yes, one would think so... but apparently you have not."

Sith: "How's that?"

Vulcan Jedi: "You said that the dark side is stronger, but time and time again the Sith have been proven wrong about that. Sith lords such as Ajunta Pall, Exar Kun, Malak, Bane, Dooku, Vader, the Emperor... the list goes on and on and they all claimed that the dark side was more powerful... but the fact that they were all stopped and are now all gone should be proof enough to you. This never-ending cycle of betrayal and killing of a Master, your "rule of two", killing those for disagreeing with your ways and killing people for simple mistakes even when it comes to your own people has not benefited the Sith in anyway. You seem to always repeat these very same errors. How many times and how many Sith lords will it have to take this time?"

Sith: "........."


A Note From The Artist: At first the Vulcan Jedi wasn't going to be Spock... but he ended up looking so much like him that I decided to have him be Spock but still called Vulcan Jedi.
General Info
Comments
7
Media
Other drawing
Time Taken
Reference