Just a Sword?
Just a Sword?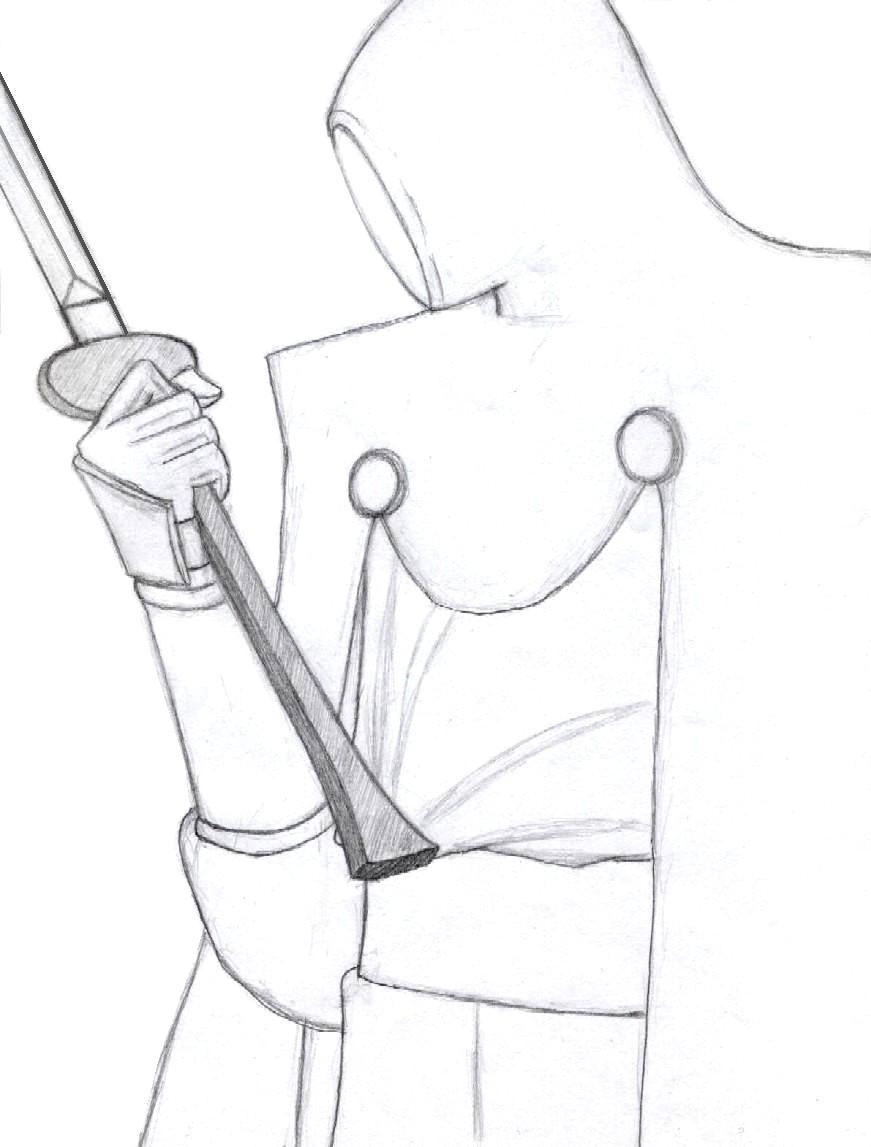 Description
You can only see his sword so much but it's just a straight double-edge sword.

The sword he's holding is of course a very plan looking sword… and that's the point. When you look at swords like the sword from
Thunder Cats
He-Man
Legacy Of Kain
Onimsuha
Vampire Hunter D
Devil May Cry
Is that just by looking at them, those swords possess some type of powerful magic or supernatural powers within them because the way they look.

The way their blades are shaped, they have designs of words or symbols on them, they even sometimes have light or some type of power emitting from them, and the sword has some type of powerful name to it.

But what about a sword with none of those things……… like the sword the character is holding in the picture……… would you think that sword was special or powerful in anyway?
General Info
Comments
0
Media
Graphite pencil
Time Taken
Reference