Ronin Onimusha
Ronin Onimusha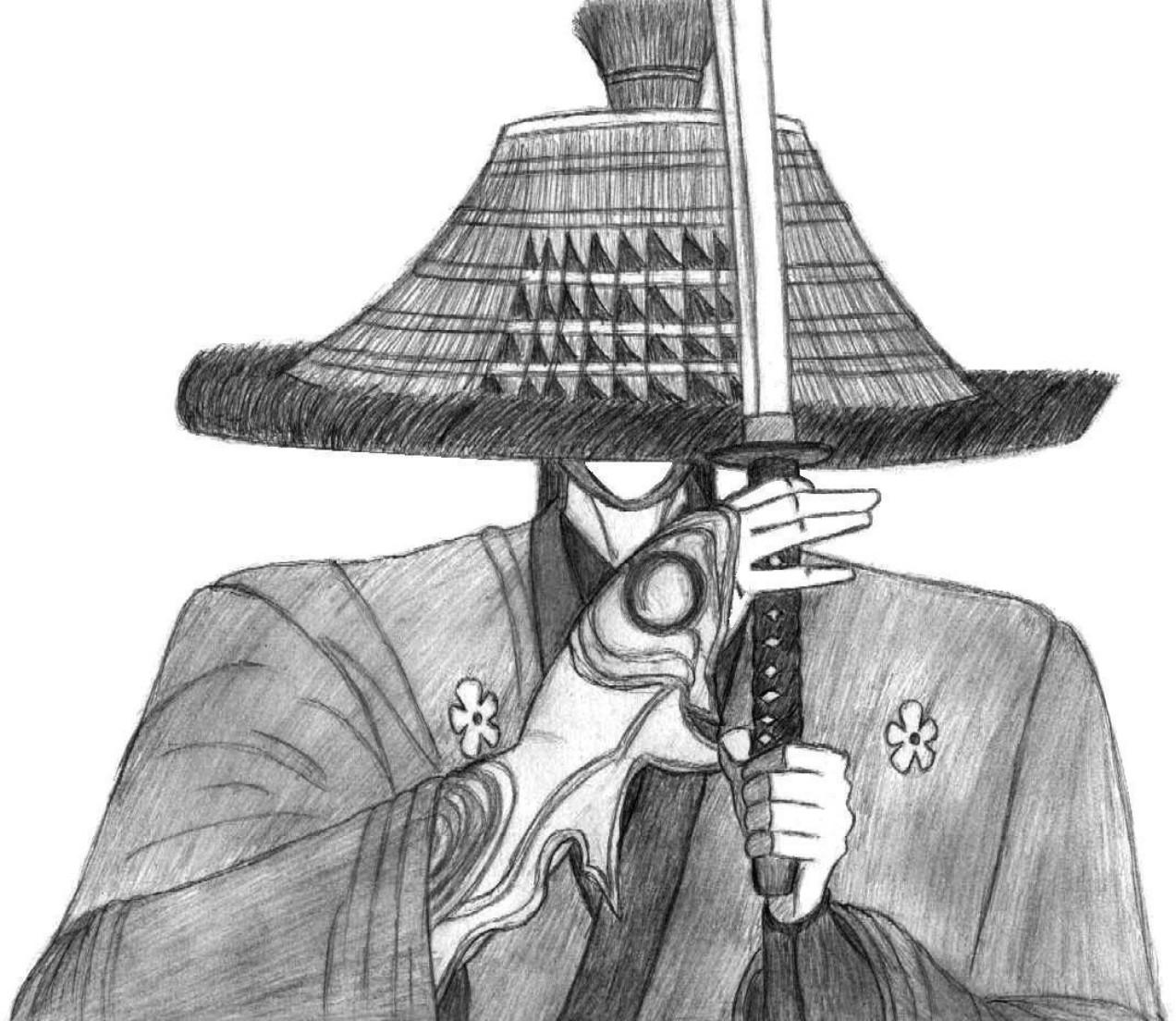 Description
Who could that Ronin with an Oni Gauntlet on his right hand be?……… it's Samanosuke Akechi of course. After Samanosuke killed the demon king Fortinbars in 1561 he disappeared for 10 years. Kaede looked for him and found him of course in 1571… but during those 10 years, where was Samanosuke? How did he hide himself from everyone including Kaede who's a Ninja, someone who's been trained to find almost anybody? I mean a Samurai with a strange looking Gauntlet on his right arm… remember he can't take that off. Well maybe he hid himself by wearing something different for a while like the way I have him in the picture. Maybe he made himself look like an unknown wondering Ronin, he put on a kimono to somewhat hide his Gauntlet and a Ronin-Gasa straw rice hat to hide his face. Maybe he did that for a few years.

Although Samanosuke pretty much was a traveling Ronin, for 4 years he traveled around Asia and elsewhere with Kaede. Even though he was Mitsuhide's nephew during the Sengoku period (the Warring States period) he didn't work for him. In Onimusha: Warlords, Samanosuke even says that he's his own man. He only got involved because a family member was going to be killed by the Demons and he continued to fight them because the Oni gods chose him to be an Onimusha warrior.

The two symbols on Samanosuke's kimono is the Akechi's family symbol. Although story wise I don't think he would wear something that would identify him with the Akechi clan, not if he's trying to hide himself.

It's a far better outfit than what he was wearing in Oni: DoD. If I was going to change some things in the Onimusha storyline… well first I would start with Oni 2, but I also would have it that it just had Samanosuke and Kaede and none of those other dumb characters.