Kage-Maru/Sarah Bryant
Kage-Maru/Sarah Bryant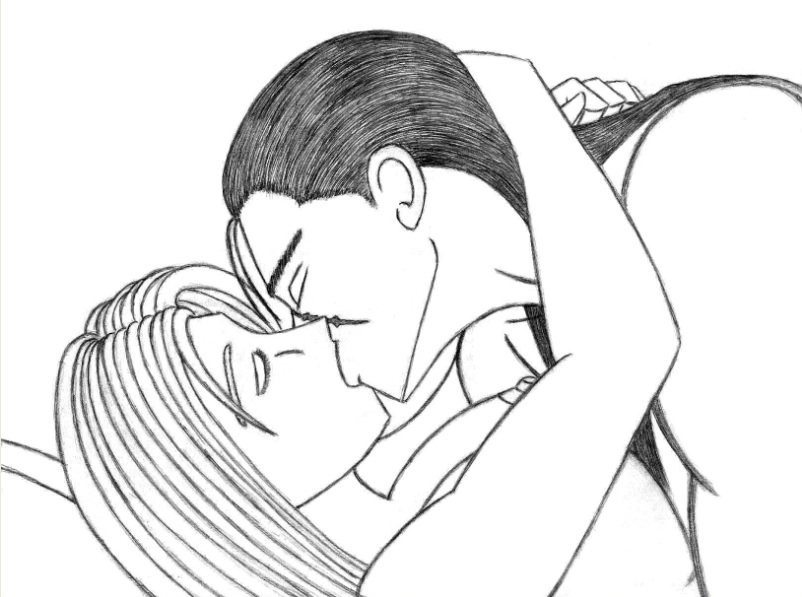 Description
I wasn't planning on showing them doing something like this just yet, I was working on a few other drawings of them, but this was the best one that came out.
In the anime the characters looked to be about in there early or mid 20s. When it comes to sex or lovemaking with Kage and Sarah in the anime world… I see them as virgins. Kage-Maru seems like someone who has never really been with or ever loved a woman and Sarah very much seemed like the kind of woman who would save herself for the right man. So this would be there first time.  
I didn't mean to make Sarah's breasts that big, although in the anime they are somewhat that size. They're even a bit bigger in the video game.
https://static3.comicvine.com/uploads/original/10/105264/5255912-4202386808-latest
https://static2.comicvine.com/uploads/original/10/105264/5255877-sarah.jpg
http://www.siliconera.com/postgallery/?p_gal=183824|2
2014 Update:
I somewhat redrew this picture, I wanted to draw it a little better, I couldn't reuse the first one since it was too dirty looking. I gave Kage a more muscular arm, his neck isn't so wide, and his hair flows in a more realistic way. I didn't change that much with Sarah.