He Destroyed Them All
He Destroyed Them All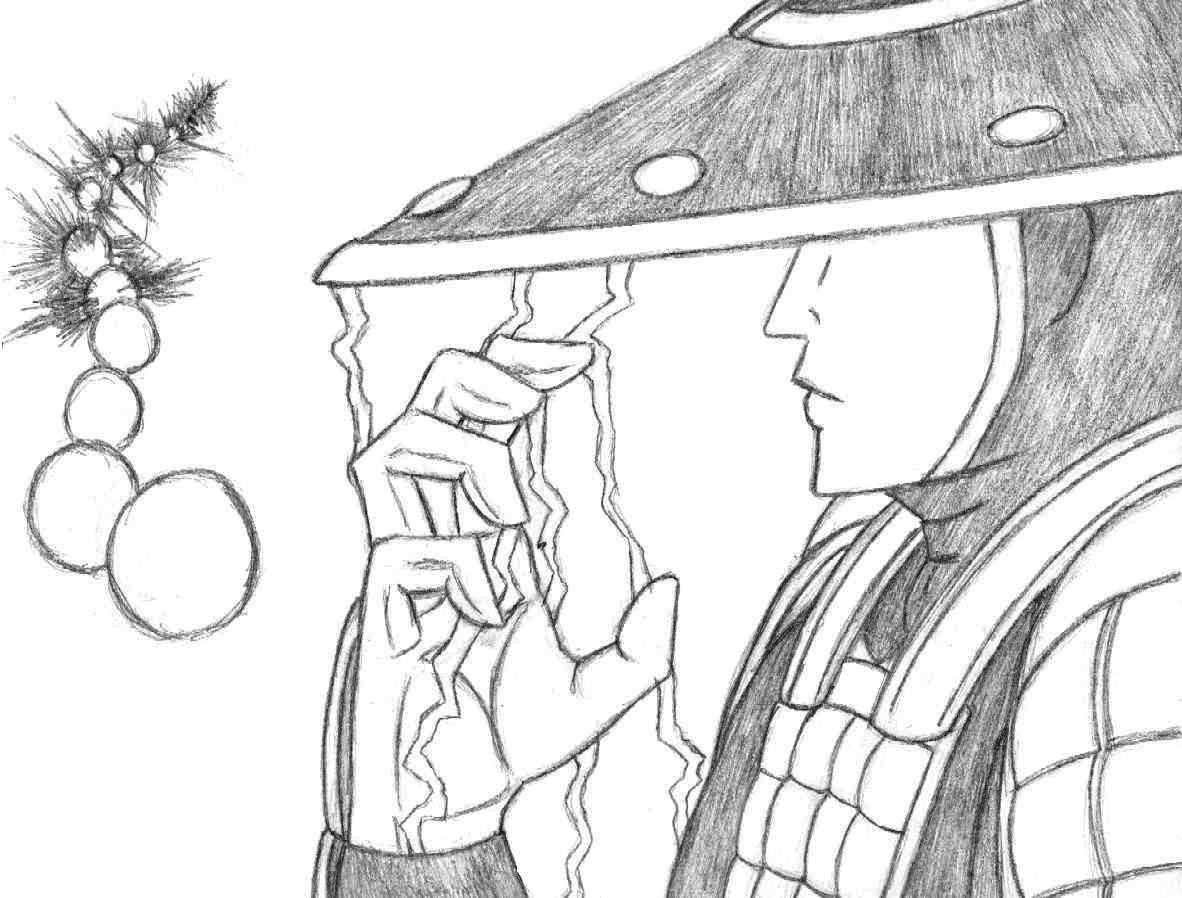 Description
"The thunder god, Raiden, overpowered Blaze and absorbed the energy indented to transform the sons of Argus. His strength enhanced beyond that of other gods, Raiden became a deity of unimaginable power. Releasing his fury upon the realms, he destroyed them all. None would threaten Earthrealm again."
 
With his right hand formed in a claw, as if he's about to crush something, with lightning forming around his hand, a domino type of effect happens with the planets as they explode one by one. In this ending, Rayden is beyond the Elder Gods, the other realms are now nothing more than little playthings to him… little meaningless worlds of no importance. Rayden is destroying whole worlds and not just the places where the bad guys are
Netherealm
Outworld
Chaosrealm
Edenia
Orderrealm
And there's said to be dozens more.
 
Although we really can't see his outfit that much in this picture, I went with his dark side outfit, it's a much better look. I've never been a fan of characters wearing all white… for some characters it works. Every time a character goes bad, their costume becomes darker and better looking. One of the reasons why I liked Rayden more in the first game was because he wasn't this goodie two shoes God that he ended up becoming, he was just another combatant. Now he's nothing but a Yoda/Obi-Wan wannabe, he has to be everyone's mentor and guide, spewing out idiotic lectures, telling everyone to do this and don't do that... and yet... he's the ultimate frackup.
 
His MK1 ending was pretty dark
"Raiden's victory comes as no surprise to him. He was never impressed by Shang Tsung's inferior sorcery, Goro's brute force, or the challenge of the other contestants. He quickly becomes bored with his mortal competition and soon invites other Gods to participate in the contest. The Ensuing battles rage on for years. And the wars result in our world's final destruction. Have a Nice Day."
 
But in later MK games his character got so watered down and softened up... when MKD came out, it looked like he was reverting back to the type of character he originally was.
 
This picture didn't come out a 100% the way I wanted it to and I still prefer spelling his name "Rayden". I remember his name being spelled like that in MK3. The other way sounds too much like the character from Metal Gear.
General Info
Comments
0
Media
Other drawing
Time Taken
Reference