Majora's Mask: Kafei Plushie
Majora's Mask: Kafei Plushie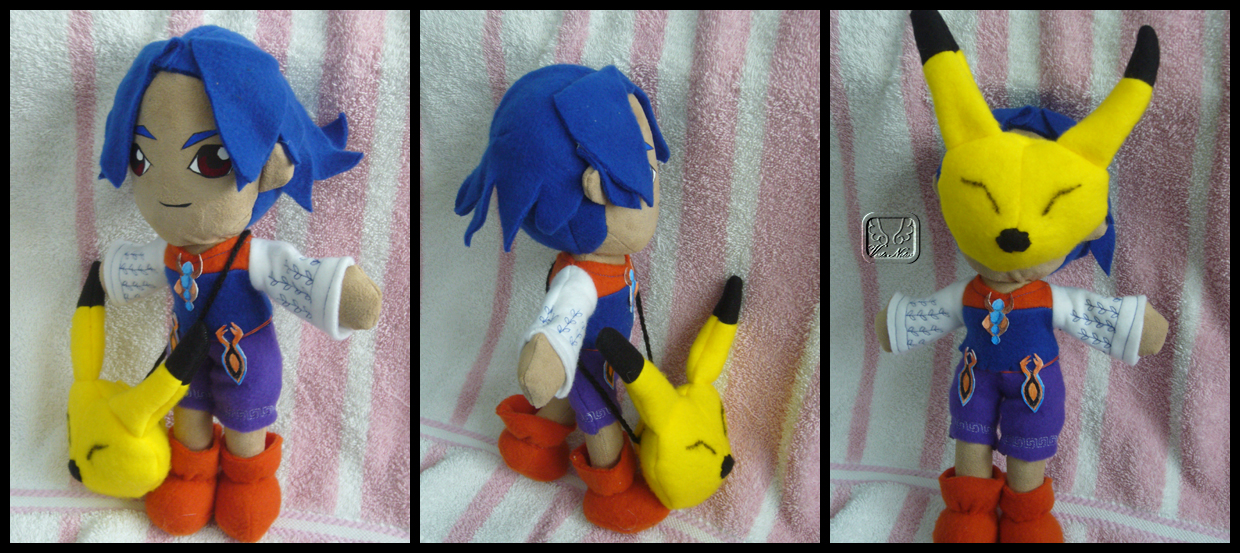 Description
Part 2 of the plushie orders for
Zweizi Galon
! A Legend of Zelda character plushie!!
Now, I know I personally didn't like Majora's Mask NEARLY as much as I liked Ocarina of Time, that didn't mean that Majora's Mask was a BAD game. On the contrary. However, this l'il fella's in-game equivalent has driven me to the brink of insanity! Kafei's mask is one of the harder masks to get, rivaled only by the pig mask, MAYBE.
But it was worth the work in the end. The Fierce Deity mask was
awesome
!!
General Info
Comments
11
Media
Plushies
Time Taken
several hours
Reference
Majora's Mask