Comic: Bay Of Death
Comic: Bay Of Death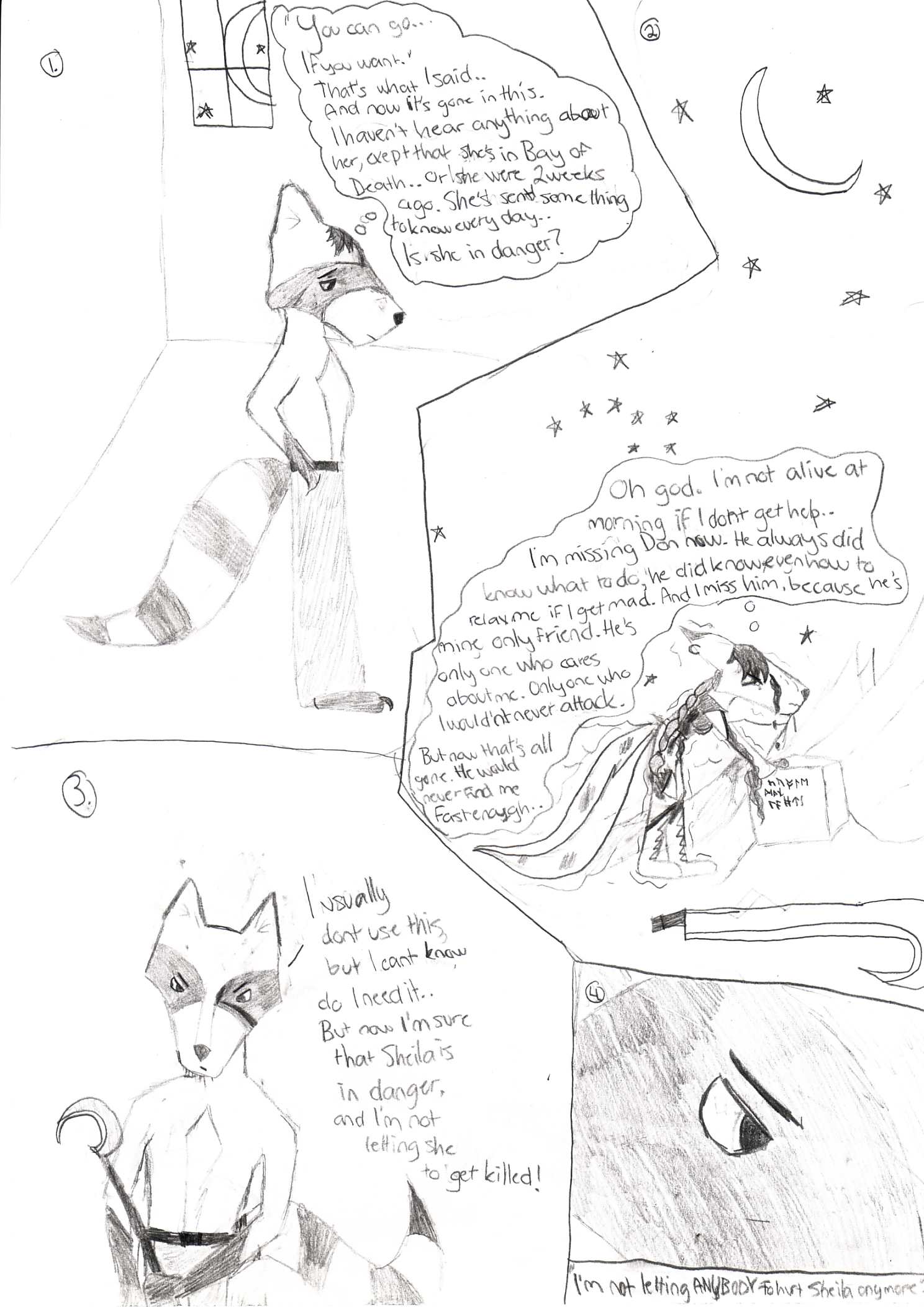 Description
I getted bloody-mode... Should this be rated PG-13? ._O<br />
I just wonder, HOW DID I MEANIE DO THIS FOR SHEILA?! And NO, she will not die. I could never kill Sheila. ._. DON COMES TO RESCUE! xp I'm sooo cuckoo-in-the-head again..<br />
Don is like big brother for Sheila..<br />
I dont know do I continue this, probably not.<br />
<br />
Please comment.<br />
<br />
SHEILA FOX AND DON ARE COPYRIGHTED FOR ME (Weirdo) AND NOBODY ELSE!
General Info
Comments
3
Media
Unspecified
Time Taken
Reference