Chilly Journey
Chilly Journey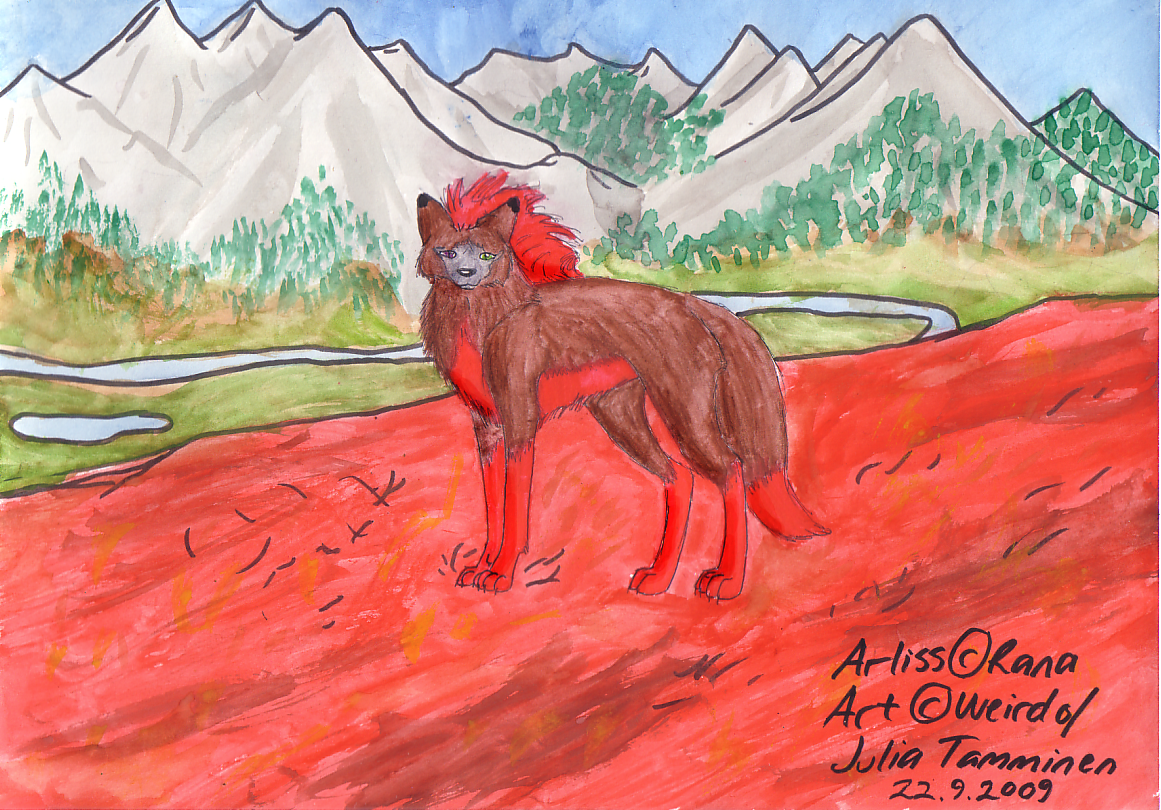 Description
This is Rana's Arliss, an old red wolf for a drawing project called wolfxchange. It needs more participants, so please keep your eyes on it and join to the next round... And keep going. XD
The link's here:
http://community.livejournal.com/wolfxchange/
My scanner messed up the colours a bit, and I forgot that red wolves don't have as thick fur as normal wolves. xD Meh, it makes sense she has thick fur since Rana wanted her to be somewhere cold - and so I drew her at arctic tundra.
I had to edit the colours a bit on comp, since the scanner ate up the shadings, but otherwise this is completely hand-made.
Comments are highly appreciated. :3
General Info
Comments
2
Media
Watercolor
Time Taken
Done collectively for two days
Reference
Few photos of wolves and tundra