Commission: Romancer
Commission: Romancer
Commission: Romancer
by
Weirdo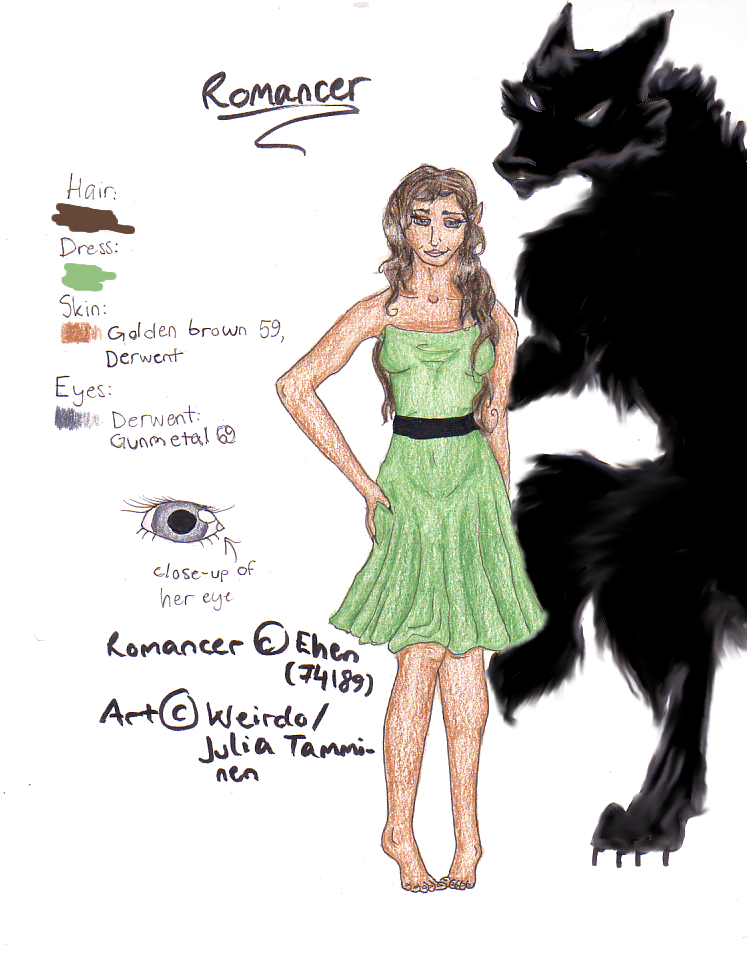 Description
I got commissioned by Ehen (not on here, at least as far as I know). She asked me to draw a character ref for her elf character, Romancer. Romancer is of latino decent.
To be honest, I don't like at all how this turned out. I forgot so much stuff that I think I failed miserably. .__.' First I forgot the werewolf shadow at the background (and when I tried to draw it in, it turned out as an epic fail... Had to edit it in with comp. I hate how that thing turned out, it ruins whole image) and then coloured her with wrong colours - made her hair black and dress ordinary green, when her hair was supposed to be dark brown and dress spring green, so I tried to edit the colours on comp to at least somehow match. *sigh* I hope it's now at least something like Ehen wanted it to be.

Comments are welcome, but please, not any kind of criticism right now from anyone else than Ehen herself. I feel bad enough already for failing with this so much.
General Info
Comments
4
Media
Other drawing
Time Taken
Done collectively for two days
Reference
Few pics of women and werewolves