Boss Hoss
Boss Hoss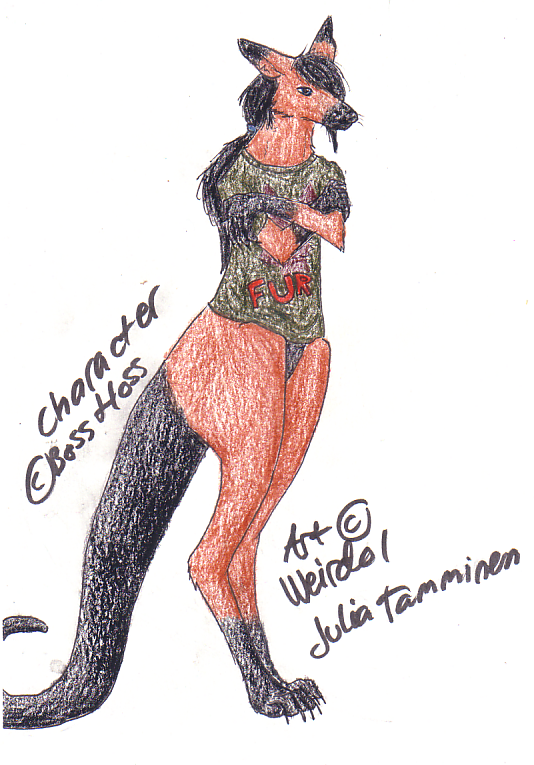 Description
Done for species exchange:
http://community.livejournal.com/speciesxchange/15283.html
This is Boss Hoss's alter ego/fursona character. He is originally a horse, but since this is a species exchange, he asked himself to be drawn as a red kangaroo instead, so I did. This is my first time drawing a roo and also the first time drawing a furry roo, so it was even more interesting. XD As you can see, I changed the anatomy of kangaroo legs a lot, but didn't make them completely human except for the legs as I would normally do when drawing a furry, don't know why actually. Maybe because roos just have so funny legs I just had to get to play around with them a bit. He should be wearing jeans with that t-shirt but since I couldn't fit jeans on legs like that without it looking horrible I just left them out. I also know very well that roos can't be that colour - I just made him a roo with a furry roo's anatomy and Boss Hoss's colours.
Comments very much appreciated as always!
General Info
Comments
0
Media
Colored Pencil / Crayon
Time Taken
Done collectively for some hours
Reference
Boss Hoss's reference pic