Mordecai Heller
Mordecai Heller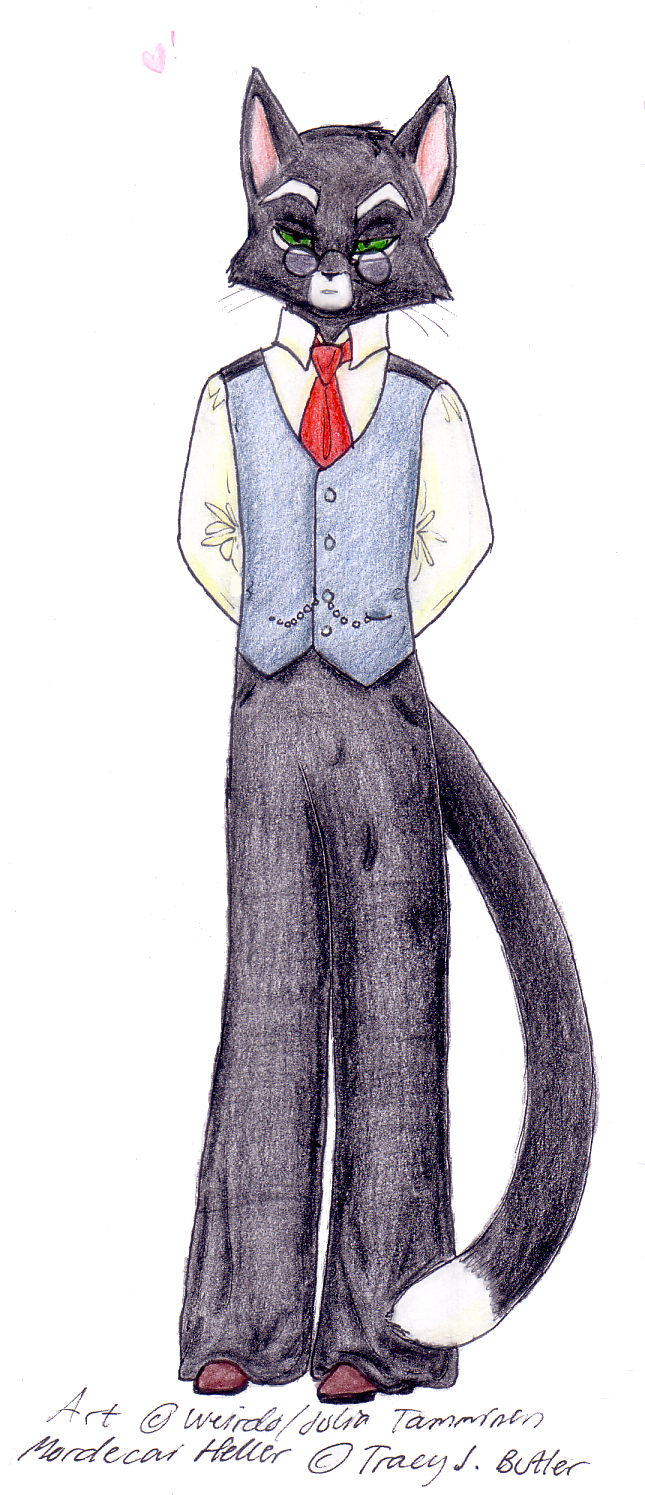 Description
Yay, I finished something! 8D
...a very boring pic with very boring title though. </3 But Mordecai is one of those characters which I just need to draw really basicly before I can do anything fun with them... And since I have a lot of fun ideas including him, I needed to do this. And since I did, I wanted to have some fun with it, so I decided to practice better colouring. As you might see, I got bored with his fur, so it's a bit more messy. D: And I'm not that satisfied with this anyway. I messed up a lot. I was wondering for a while should I post it or not, but then I thought I post too little stuff anyway so I should.
Mordecai is an absolutely wonderful character from Tracy J. Butler's web (and nowadays also print) comic, Lackadaisy. It takes place in St. Louis, at 1927. A lot of rumrunning included. Fun fun fun! Check it out here:
www.lackadaisycats.com
Eeek I love Mordecai. <3 Such an adorable OCD critter with no sense of humour.
As you can see, Mordecai is (c) to Tracy J. Butler and art is (c) to me, Weirdo. No stealing, please :3
Comments are appreciated. n.n
General Info
Comments
0
Media
Other drawing
Time Taken
Some hours
Reference
Pics of Mordecai by Tracy