M'geni (Random Lion King Chara I made up)
M'geni (Random Lion King Chara I made up)
M'geni (Random Lion King Chara I made up)
by
WynaHIros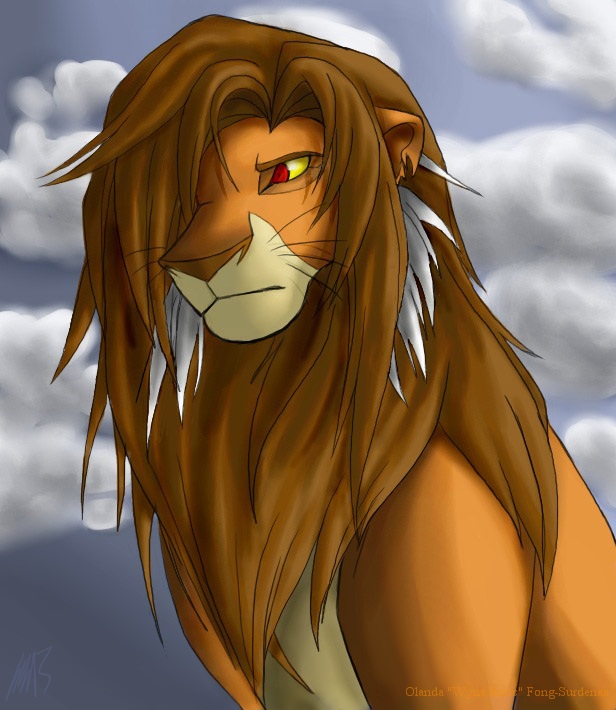 Description
Got bored, and made up my own character for The Lion King. Partially modeled off of Japas (Majora's Mask), Nala, and a griffin from Heroes of Might and Magic.<br />
<br />
Usually don't create characters for movies etc, but this was an exception, partially due to boredom.<br />
<br />
He's one of the offspring of Kovu and Kiara. Pissy of course, gets in a lot of fights intentionally. Changed the name slightly because I felt like it and I could. XD<br />
<br />
Very quick drawing and CGing, so it's not that great (more like CRAPPY). Blah, I got lazy and CGing Volvagia made my head hurt so I did this last night.<br />
<br />
If it looks super light on your computer, it wasn't meant to be. Supposed to be a pretty dark picture *kicks her comp*<br />
<br />
Program used: Deleter CG Comic Illust.<br />
<br />
---Wyna Hiros<br />
<br />
M'Geni is (C) Me XD<br />
<br />
The Lion King is (C) Disney.
General Info
Comments
53
Media
Unspecified
Time Taken
Reference