Grudge Match
Grudge Match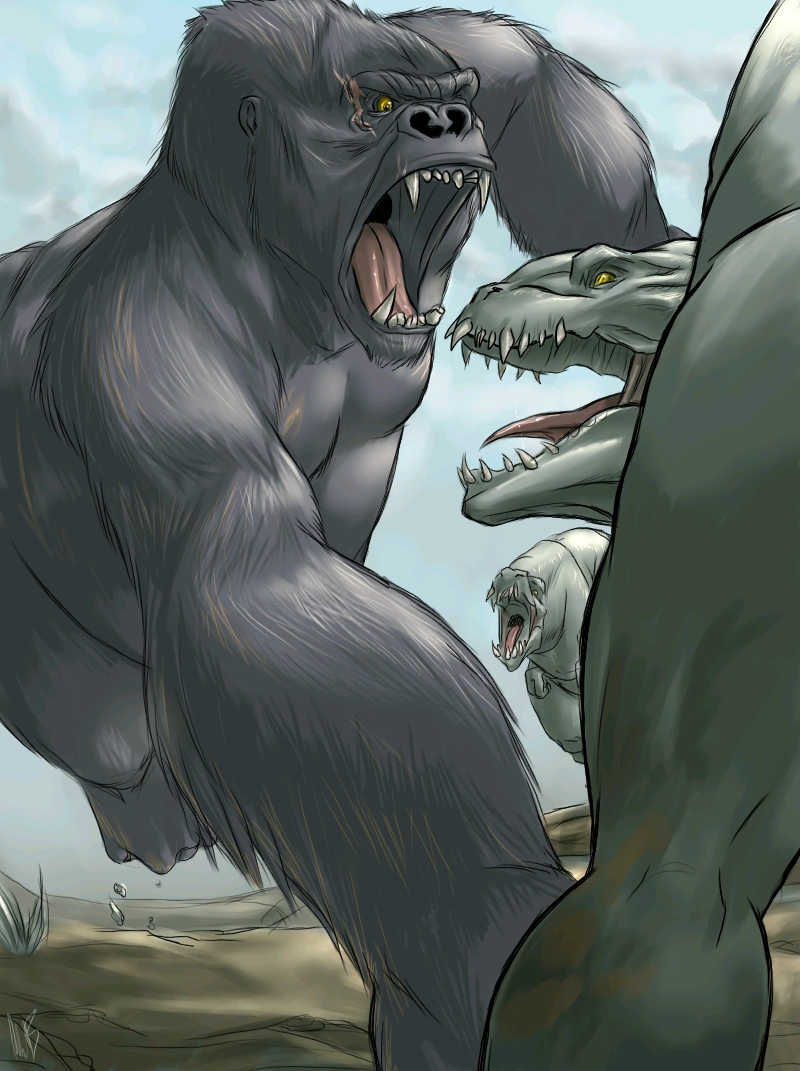 Description
I found non-photo blue pencils at the student store (lies, they stillscan in! ...That or I have a sucky scanner). Wanted to use them onsomething, and then the school randomly showed "King Kong" last night,so....

Sort of quickly done, so therefore rather ghetto overall. >>;

(I clearly don't know gorilla anatomy.)



Materials: Pencils, tablet, Deleter CG Comic Illust

-Wyna

King Kong is (C) Turner Home Entertainment Group (???