Charmaine's potion
Charmaine's potion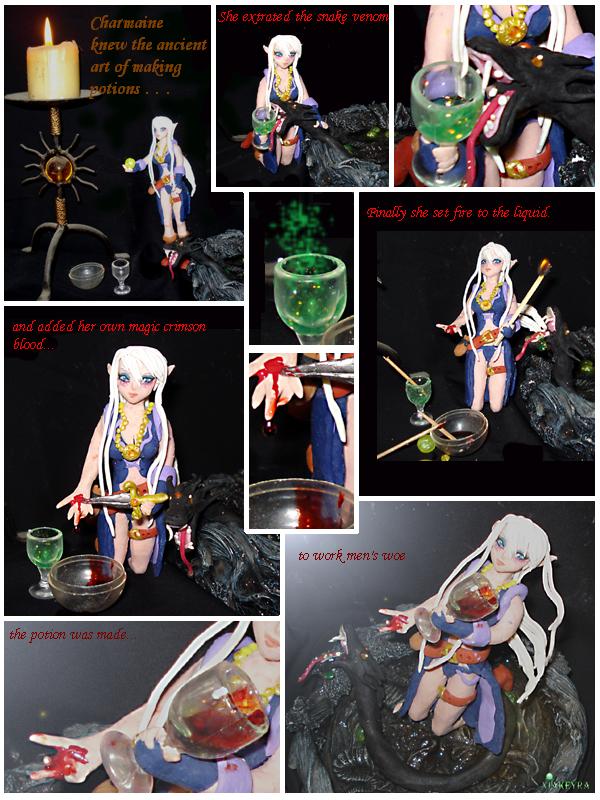 Description
I arranged the series of my OC Charmaine making a potion into this comic.
I haven't drawn the comic, Every panel is a photograph of my sculptures.
Done with plastilina jovi (kind of modelling paste akin to clay)
Edited in photoshop
I hope you can read the letters, If not, it doesn't really matter because it doesn't say anything interesting. Next time I'll make them better.