Ransack: Early ace of Cybertron
Ransack: Early ace of Cybertron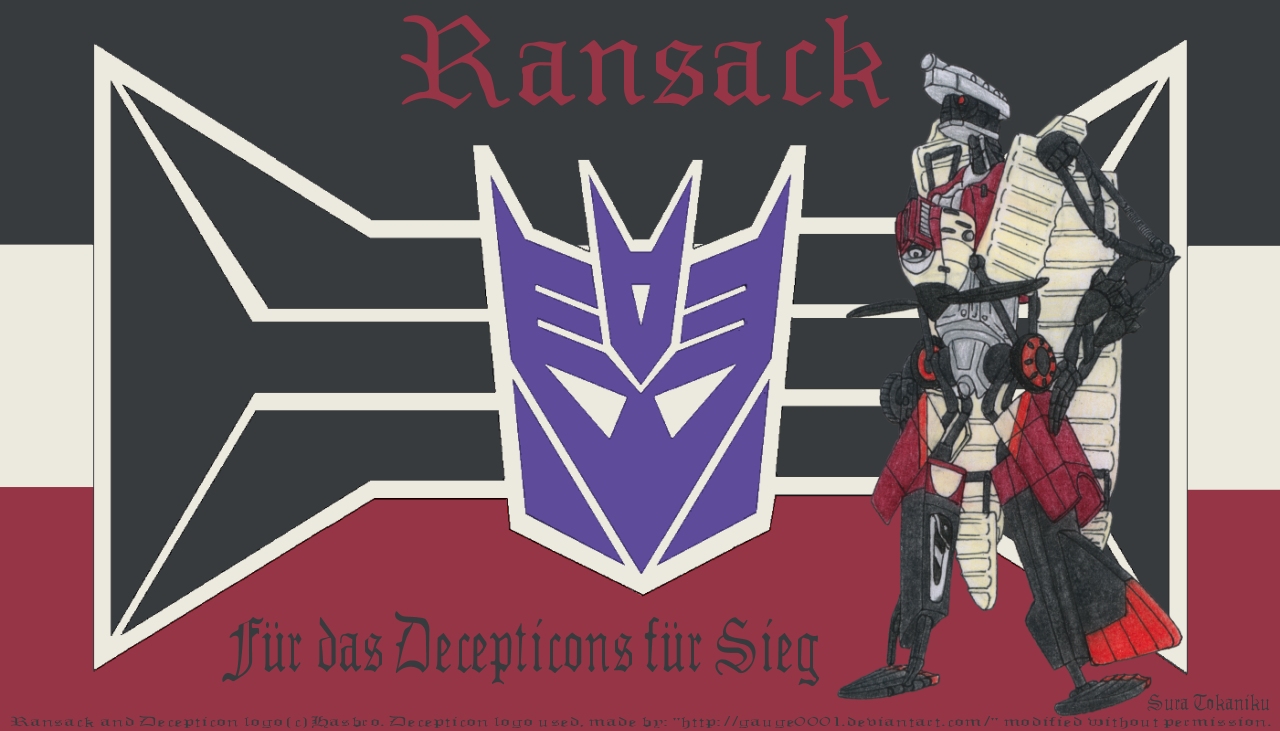 Description
Went shopping the other week for boots, and it's hard for me not to go to the toy section of any store. I love Bi-plains and Decepticons, and guess what they did?
Not long after I got it home, I wanted to draw this guy. After a couple hours drawing, and couple more colouring, I finished. Decided to digitally do the background. The logo I used is one another Deviant had made:
http://gauge0001.deviantart.com/
He gave permission to any to use it, but I edited it slightly to my needs.
My German is limited, but it seemed fitting to have it here. "For the Decepticons, For Victory"