OneYear Anniversary! -colored
OneYear Anniversary! -colored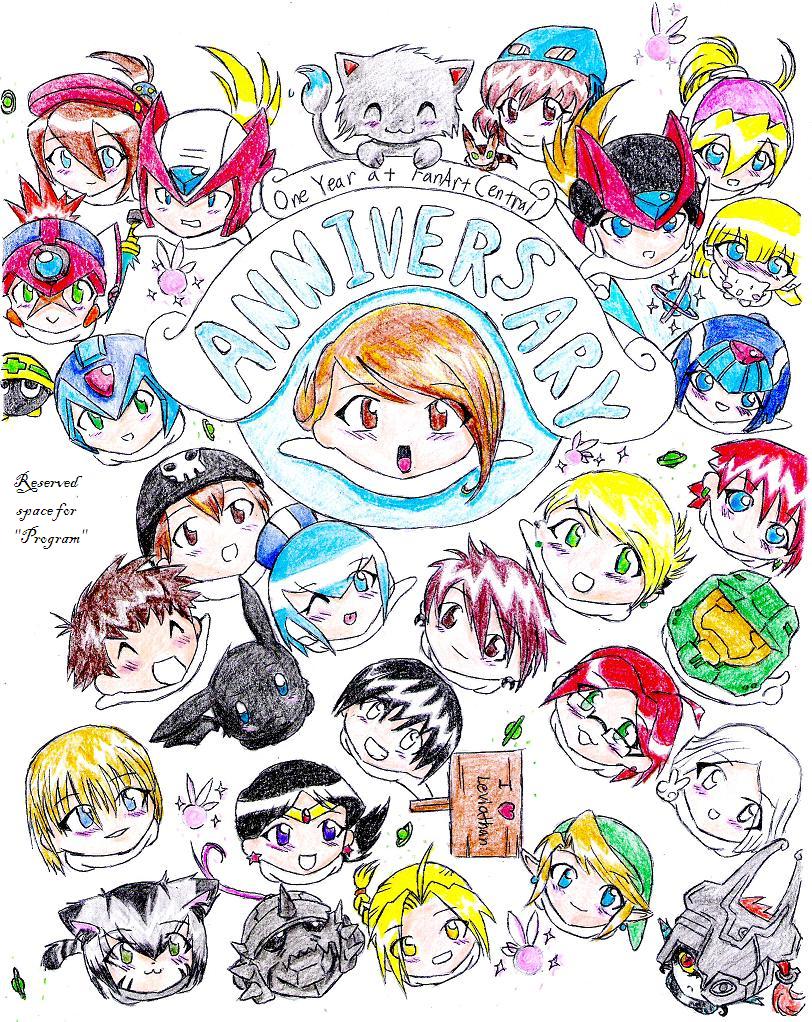 Description
Who would've thought I'd actually get this colored! COLORED!!!! I, like, never color these big pics! (lineart _
http://www.fanart-central.net/pic-670779.html
)...Ok so I haven't quite finished it, because I need reference from some people. (And officially, my 1 year anniversary was March 5th. But whatever. Color.)
I'd really like Program to be in this, but I don't know how to draw her. As you can see, I still have space reserved for her, and I'll just wait 'till she has time to send me ref.
Andrew, I think you said your hair was black, right? I don't know about your eye color though.
UnknownX, I don't know what your hair or eye color is, since I drew you based on lineart. (lower right corner, above Midna)
DaioSesshomaru, I fixed the earings, but I made your hair too red! Sorry! Should I try to make it more brown?
Anyways, please help me finish it, friends!!! =D
General Info
Comments
37
Media
Colored Pencil / Crayon
Time Taken
UNKNOWN
Reference
ALOT