Keroro
Keroro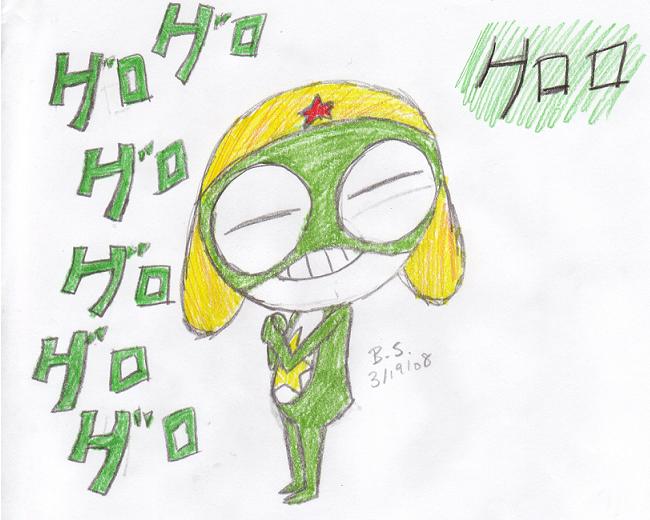 Description
Keroro Gunsou, de arimasu! :3

That green turned out awkward-looking. Stupid scanner. It has a hatred for colors.

Be warned, I'm obsessed. >3<
Expect more Keroro art. =w=;;

This turned out kinda meh... Then again this was probably like the third time I drew Keroro. I'm starting to get more than front views down. I like how easy they are to draw, but I'm sure I've said that before. =w=;

After this I'll probably post my own platoon. uwu Yep, I've made one.
General Info
Comments
2
Media
Colored Pencil / Crayon
Time Taken
Pft I don't remember
Reference
Noooone