Fiery Sun
Fiery Sun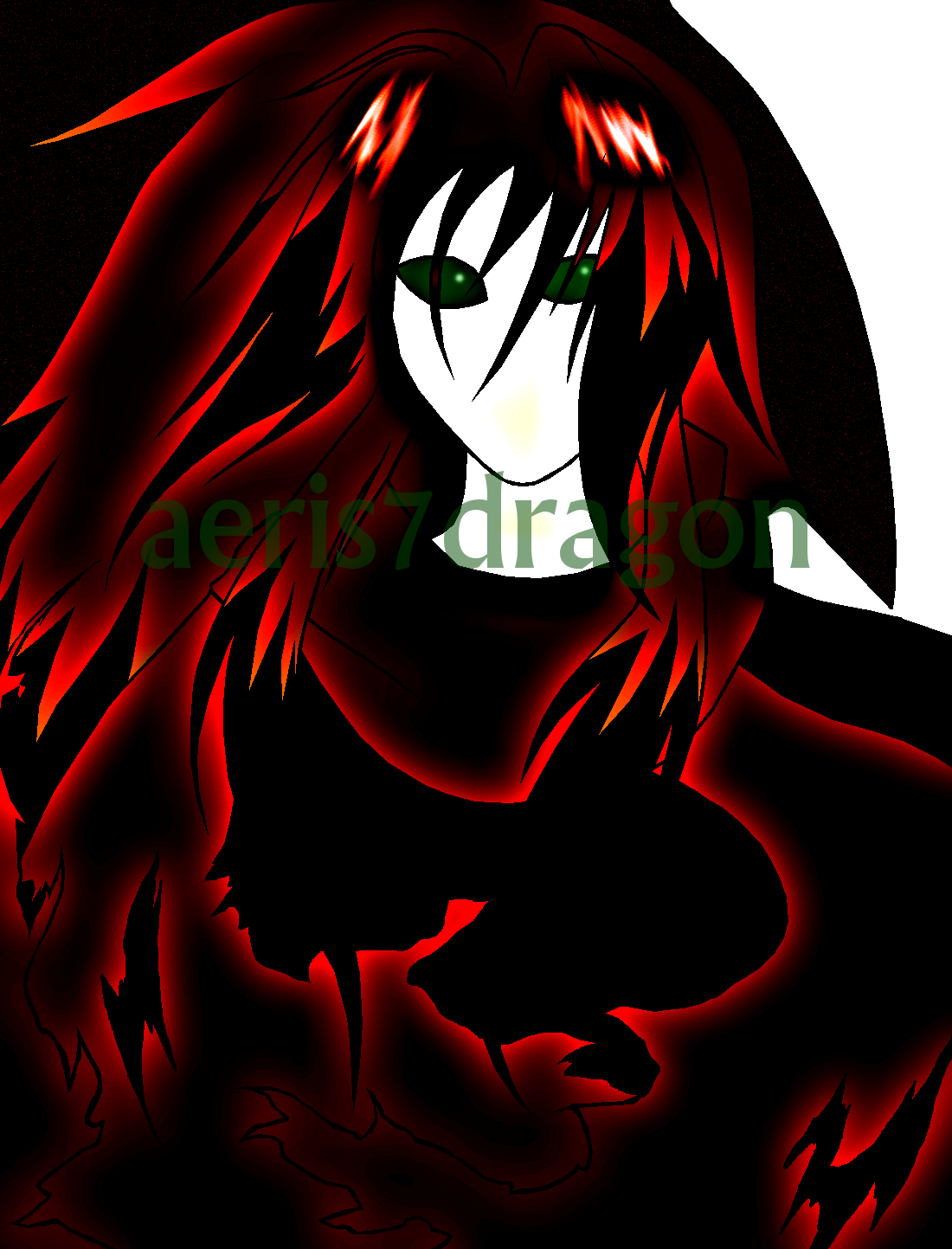 Description
I realized it'd been a while since I drew my old Final Fantasy 7 OC, Sun Valentine, so I drew her up at work two days ago.

Then I colored it in GIMP and added a couple of unsharp masks.

Anyway, about Sun. (If you've followed me this long, this is pretty much just a review of my old fanfics. Plus some new info I came up with after I stopped writing. XD) She's Aeris' twin sister and Cloud's adopted sister, and later on she marries Vincent. Her original name was Aerin until she became one of Hojo's experiments, put in a mako reactor and forgotten about until the Nibelheim incident came about, then the pod she was in was knocked over and that's how she met Zack and Cloud.

She was killed by Sephiroth about sixteen years later, after he'd killed Vincent to rile her up (and way after she'd had two or three kids with him, including Windsong. XD), but she killed him at the same time. (How original, I still have the same badguy. XP) When she returned to life for some reason (haven't figured that part out yet) she had a single white wing on the left side of her back.

Anyway. Final Fantasy 7 is (c) Squaresoft, and Sun is (c) me. Bluh bluh.

Have I ever mentioned how much I frackING LOVE FINAL FANTASY 7. Seriously, it and Homestuck are my most favorite pieces of fiction IN THE WORLD.