Not a Lotus - FSO 1100 coupe concept car
Not a Lotus - FSO 1100 coupe concept car
Not a Lotus - FSO 1100 coupe concept car
by
alitta2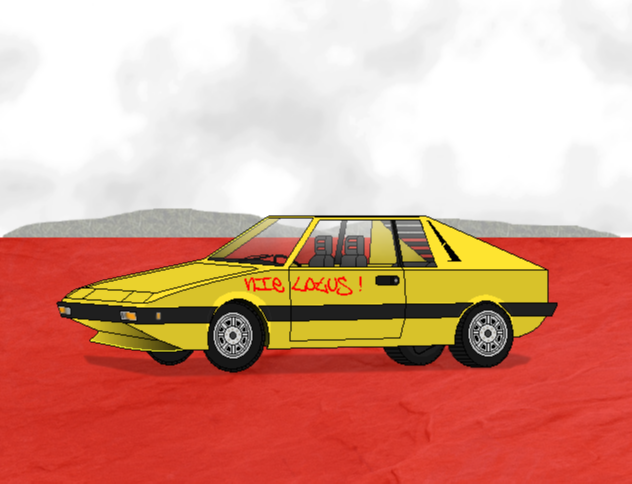 Description
I admit there has been a very long time I submitted anything here, but besides working on the final chapter of my comic (that will be submitted only sometime in 2021 though), this year has been kinda chaotic so far, as I'm going to start working at my 3rd workplace just within this year.
The branch of my first company has been transitioned to Costa Rica, and then I went back to the same hotel in Croatia where I used to work some years ago, but I had to come home when the Hungarian government announced that all of the borders outside Hungary will be closed, and those who enter the country from 01/09 must go to isolation for two weeks. This meant the closure of the hotel for the rest of the season of course, so my employment there has been cancelled.
Fortunately I'm about to start working at a local grocery store from next Tuesday, which is still better than nothing...
As for the pic, it depicts an intersting concept car made by the Polish FSO car factory in 1974.
At first sight, everyone (including myself) would think it's nothing else but the famous Lotus Esprit, however this car was made actually 2 years earlier than the mass production of the Esprit started.
The fact is that a concept car with the same shape was designed by Giugiaro in 1972, and Zbigniew Wattson - who is sometimes called as the "Polish Giugiaro" - got the inspiration from that model.
The main difference from that concept car was rather inside the cabin and of course under the hood: it used plenty of parts from Polski Fiat 125p, and the engine was actually a 55HP one from the local made Zastava 1100p.
As it was not for the first time, the Polish Communist Party has denied the mass production of the car, stating "
sports cars are not serving the working class' interests". 
Hope that you like it! :)