To the Festival
To the Festival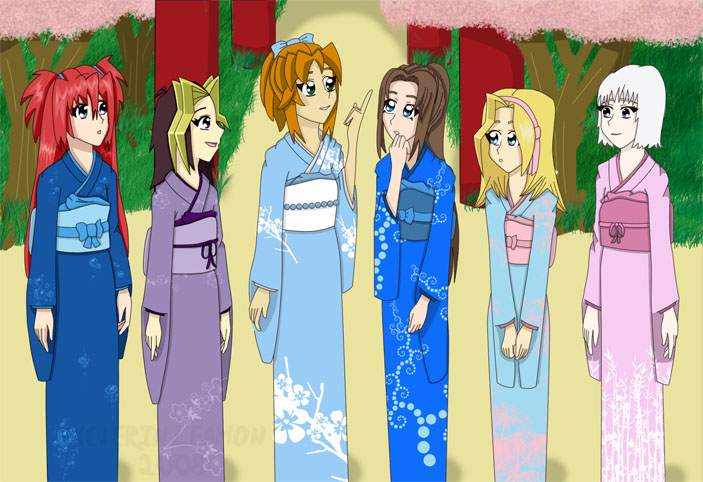 Description
Alrighty then! =D This took me a long time to do, but I think it actually came out good! Characters from Left to Right are:

Jini (c) JiniSingen
Elly (c) Apocalypsedragon
Kay (c) KionaKina
Cat (c) Moon_Princess
Etsuko (c) Atemulover
Notica (c) TheGhost

This is the first time I've drawn Jini, Kay, Cat, and Notica, so if there are any mistakes, I'm sorry! T_T; Also, I hope you don't mind if I used your OCs without asking, Atemulover and JiniSingen. Please don't hurt me?

Also, I decided to have Elly dye her hair back to its original color. >_>; Some of the faces and hands came out a little wonky, but I really don't think it's too bad. X_x; The background...yeah. Half-assed. >_>; <_<; I'm going to go and finish other things now.
General Info
Comments
15
Media
Other digital art
Time Taken
FOREVER.
Reference
Pics of each char.