Way Back When...
Way Back When...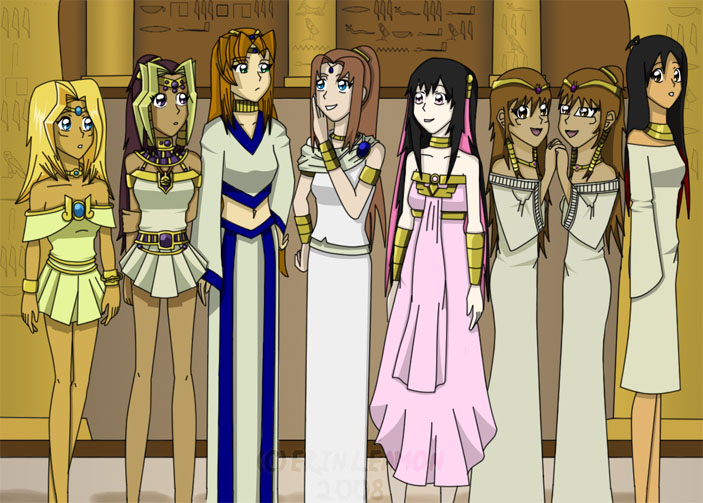 Description
-falls over- I'm done~! -_-; Here are the past life OCs...If I messed up your character...I'm sorry. v_v;

-shoots background- Die, background! Die~! Have I mentioned how much I utterly hate backgrounds? By the way, the hieroglyphics spell out the names. =D On the left pillar, it says "Eshe" and then "Masika" going down. The back wall has "Khephera" on the left, and "Revea" and "Fukayna" on the right. The middle pillar in the back has "Luna" and the right one says "Femi." The right pillar in the front says "Keruri." If any of the glyphs are wrong...well, tough. >_<; That's what the translator told me, so that's what I put.

Eshe (c) AtemuLover
Masika (c) apocalypsedragon
Khepera (c) Kionakina
Luna (c) Moon_Princess
Revea (c) YamiRevea
Femi and Fukayna (c) HikariYamiYugiAtemu
Keruri (c) Ranphasesetokelly
YGO (c) Kazuki Takahashi
Pose (c) apocalypsedragon

I'm gonna go die real fast...-dies-
General Info
Comments
17
Media
Digital drawing or painting
Time Taken
FOREVER.
Reference
Pics of each char.