Bohemian Pearl
Bohemian Pearl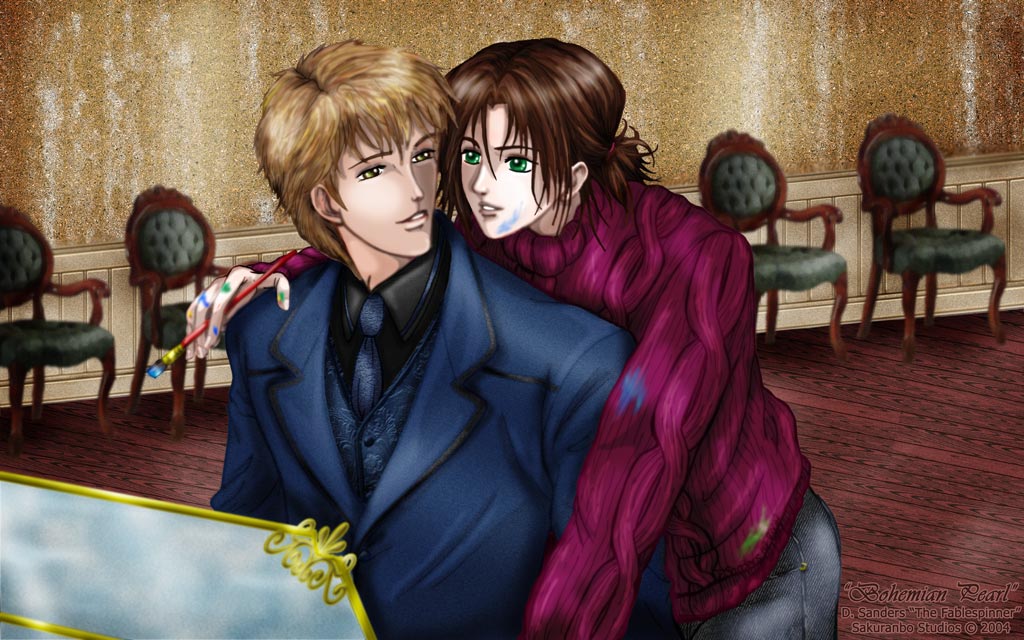 Description
One of my Original Short Stories "Bohemian Pearl"
David MacAlister (Pianist) and Alexi St. Cloud (Artist)
This pic took me FOREVER, I mean I'm anal rententive, but I spent 4 days on this project. *faints*
A little bigger version for detail
or a 1024 x 768 wallpaper version
GO HERE
http://fablespinner.com/gallery/aa/bpearl.html
scroll down,the links to bigger pictures are there.