Drow Dude
Drow Dude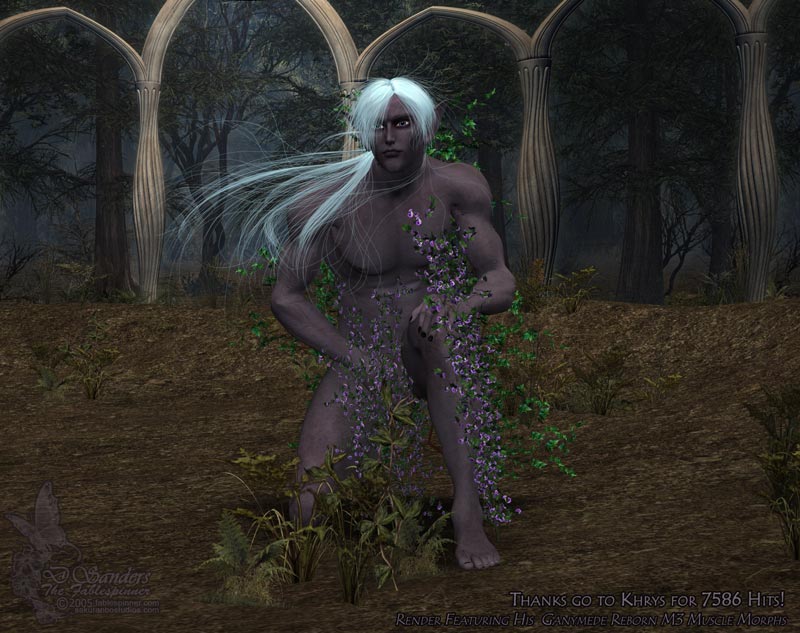 Description
Um... the drow looking dude has no name. Khrys can name him if he likes.<br />
<br />
This creation was just rendered so I could feature Khrys' Ganymede Reborn M3 Muscle Morphs he so graciously gave to me to test out, and since he also won the Kiriban on my page, what better way to say thanks than to use his new morphs for him?<br />
<br />
So here ya go Khrys!<br />
<br />
Your M3 Morphs and who says the Creature Textures have to be used on ugly guys? I thought that made a dogin' Drow skin.<br />
<br />
Toyo Hair texture, custom made by Me because there isn't a white hair option offered so I made one.<br />
<br />
Heavy additional hair postwork in Photoshop since rendered hair well always LOOKS rendered so I paint it in properly later on top of the base.