Gohan x Trunks
Gohan x Trunks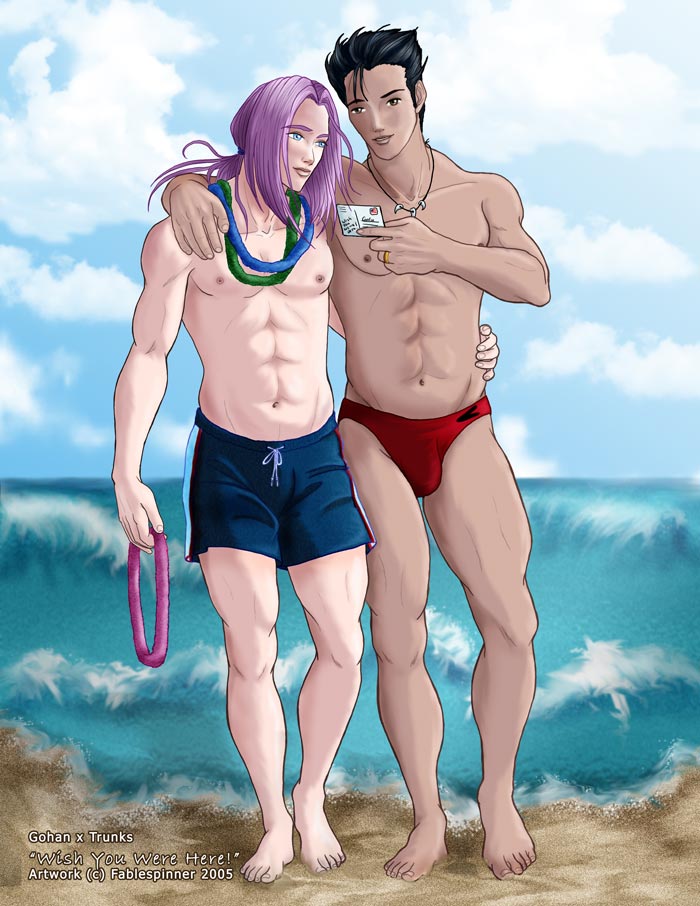 Description
This was a commission peice. I have never actually SEEN this anime apart from just a few episodes. (I'm not a fan of fight/Shounen Animes) But ya know, a commish is a commish and Truhania wanted this...
(Not that they look much like the originals... I have a THING about proper anatomy and DBZ is, in all honesty, one of the WORST for anatomy and geometric shapes posing as HAIR... *shiver* )
I'm not knocking the show fans of DBZ, please don't get your knickers in a twist... it's just I have no idea WTF they are thinking sometimes in Shounen Anime...
So here's *MY* version of Gohan and Trunks...
PLEASE DO NOT USE THIS IMAGE ANYWHERE ON ANY WEBSITE WITHOUT THE EXPRESSION PERMISSION OF THE OWNER OF THIS PEICE... ...
Ask Truhania for use of his Art please.
http://yaoi.y-gallery.net/user/truhania/