If I wasn't such a weenie...
If I wasn't such a weenie...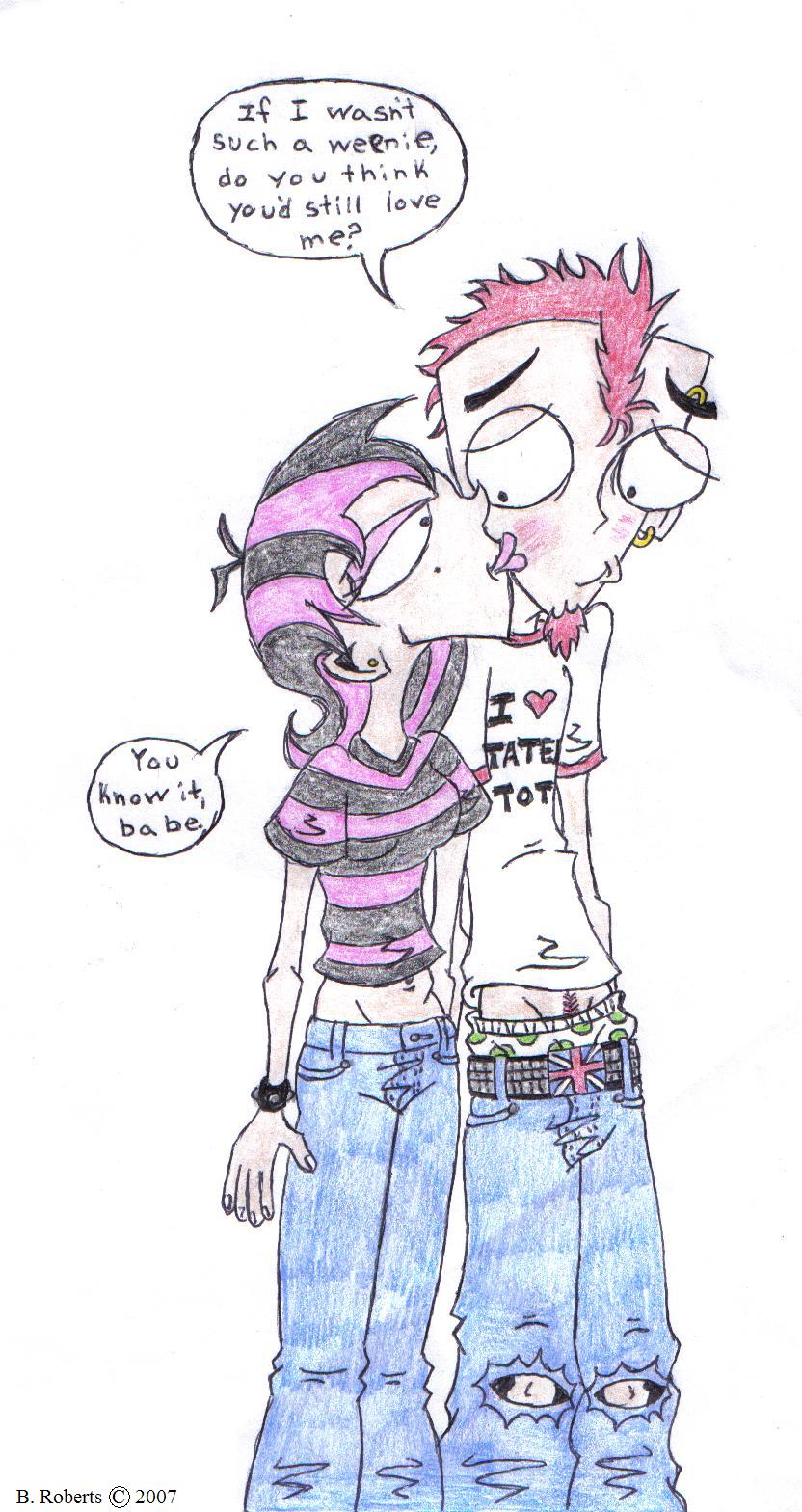 Description
Now if I wasn't such a weenie
Do you think you'd still love me
Pretending I'm an airplane on the living
Room floor
But like a lovely generator
You stand right beside me
And if words were wisdom I'd be talkin'
Even more...

This is life
What a f@#$ed up thing we do
What a nightmare come true
Or a playground if we choose
And I choose...
Just some lyrics from The Offspring's song "I Choose" that inspired me to draw this. It's my characters Jon and Kassandra, being as cute as ever...It also turns out that I misspelled "weenie" in the picture, so I tried to fix it. Thus you have my hedious "e" there...
General Info
Comments
5
Media
Other drawing
Time Taken
Reference