Flutter : The Devotion Arc
Flutter : The Devotion Arc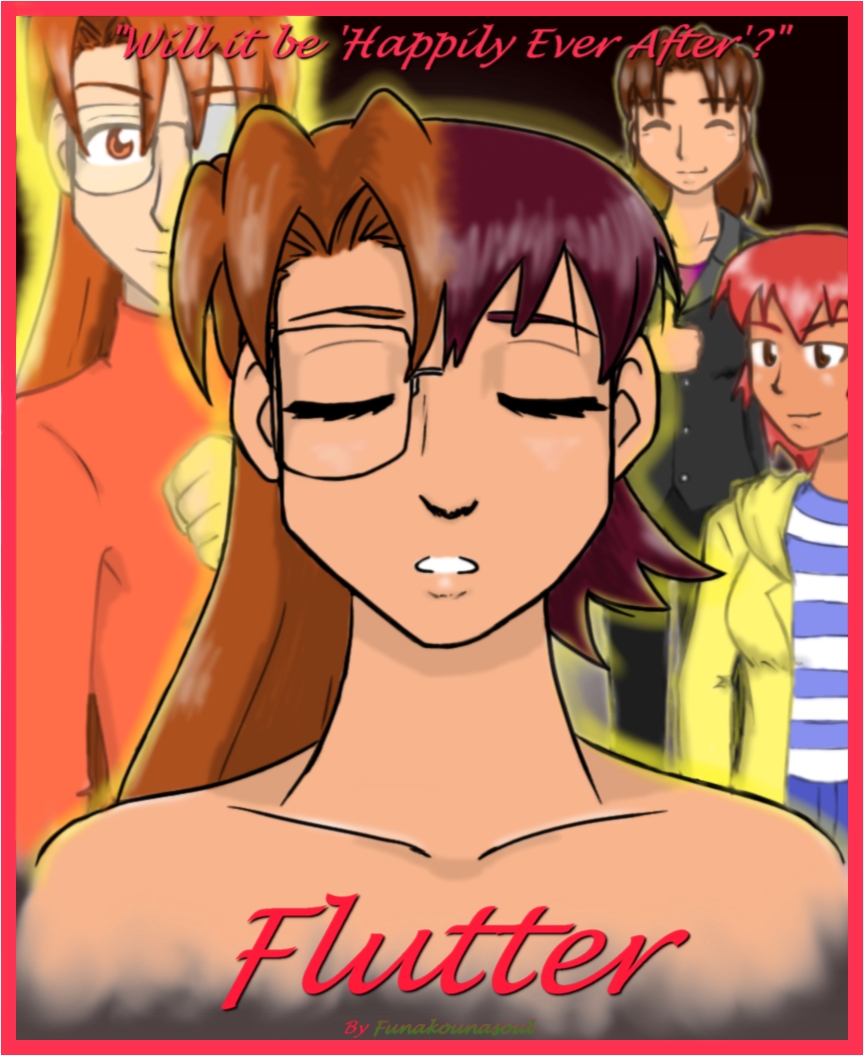 Description
The second poster to my fanfic, "Flutter", dedicated to the 2nd arc (the Devotion Arc). Just like the 2nd arc being more...eh...shoujo-y than the first one, this poster has a...uh...different feel to it. I actually like this one more than the 1st arc's poster. Tomo and Yomi, two souls facing a terrible predicament. They both have their own obstacles and helpers.

Tomo is the one who made the promise, so her problem is physical. She must find a way to keep her and Yomi together. Her helpers -- Kagura and Mrs. Mizuhara aka "The Miracle Workers". And I know you'll agree with me that they truly deserve that title, ESPECIALLY Mrs. Mizuhara.

Yomi is going through an emotional roller coster (basically). Obviously, her problem is more psychological. Her helper, though she thinks of it as an annoyance -- the enigmatic "Adult" Yomi figure that she sees in her dreams. Woah...look at her bright light of hope.

That quote...it basically sums up the whole arc, in my opinion.
General Info
Comments
0
Media
Digital drawing or painting
Time Taken
Reference