desire's pissed!
desire's pissed!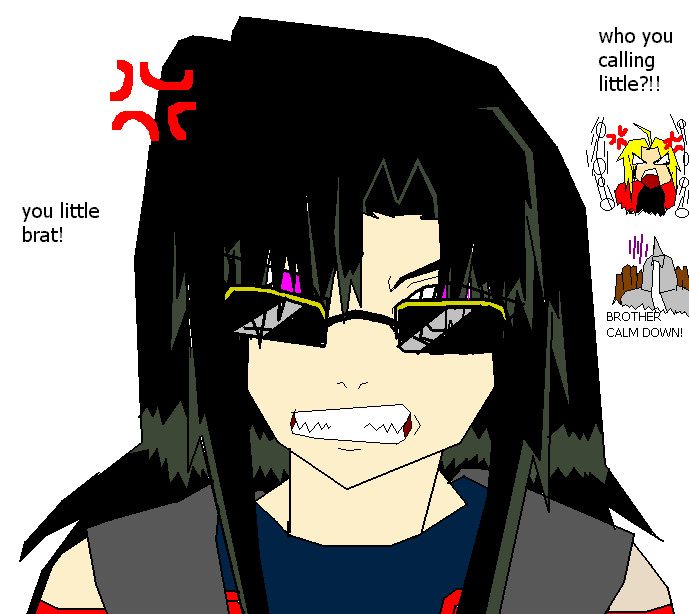 Description
this is desire and like i said, the 2nd pic i put up of desire will have her discription & what not, so here:


Name: Desire
Age: 114
Race: Humonculus
Blood:?
Sex: Female
Hair: Black
Eyes: Purple/Pink
Height:5'0"
Weight:?
Status: Ultimate Deadly Sin

charater description:

Desire is one of the humonculi. though she is not one of the deadly sins, she is refered to the ultimate sin, do to her name and the fact that she is a sin born/origanated from all other sins. like wrath she is capable of preforming alchemy. this is because of the fact that she has her creater's left arm. but unlinke wrath she does not age.

she is mostly seen with greed. she refers to greed as nii-san (big brother)she bares the oroboros tattoo on the left side of her stomach.

she, like greed & other humonculi, is loyal and dedicated to fallowing orders. she normally does whatever she please when she is at the devil's nest or with the chimeras (dorochet, loa, martel and the others)
she has been with greed since birth and his rebelion against father.

eh there thats most of hee description, anywaz i hope you like the picture, please comment!
General Info
Comments
5
Media
MS Paint
Time Taken
30 mins
Reference
none