Ring of Fortune Bonus
Ring of Fortune Bonus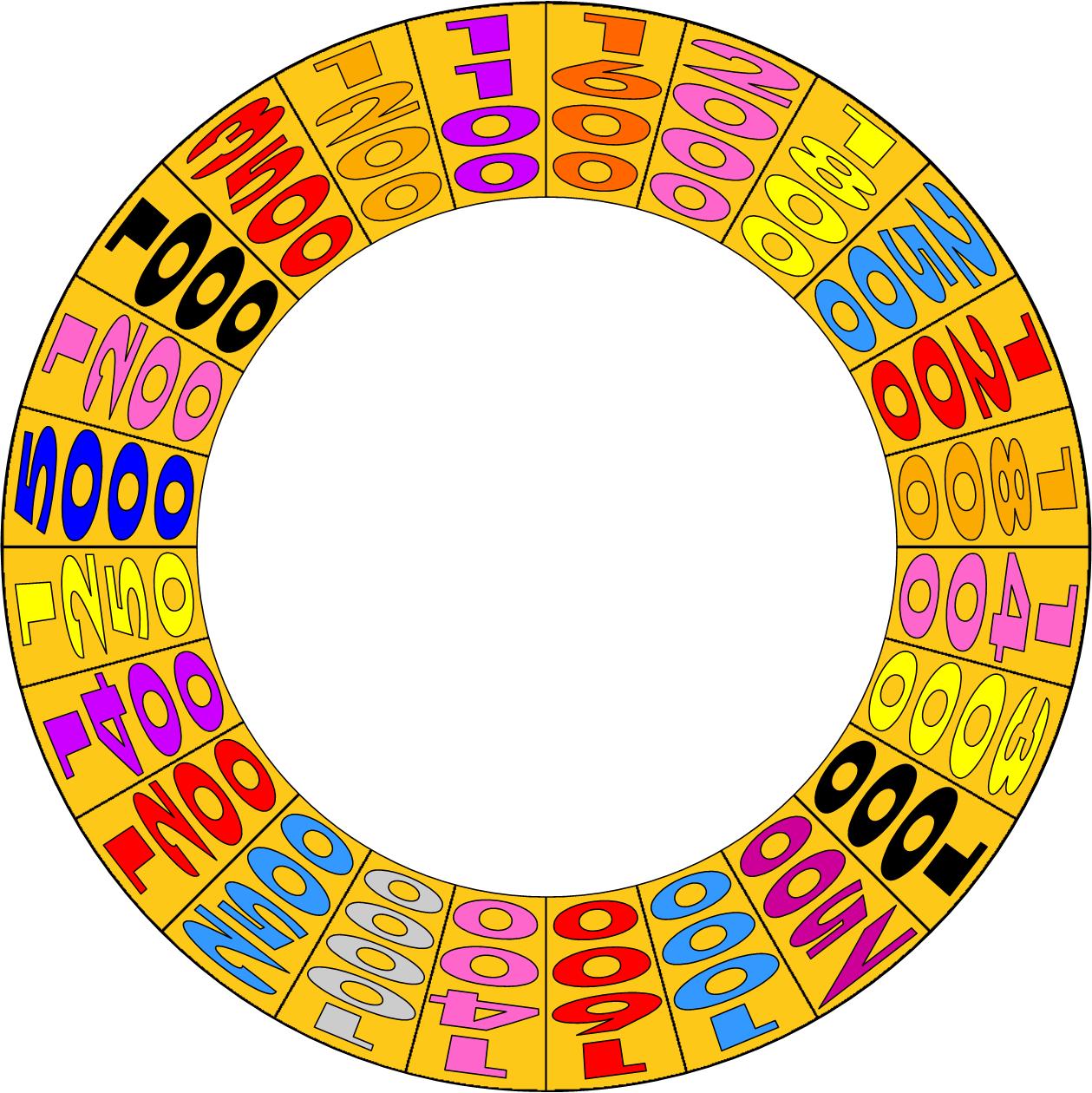 Description
This is the layout used for the bonus round, but a wedge marked with a green-colored question mark (with a ring instead of a dot) is place over each of the 24 values. The player(s) spin(s) the wheel landing on any of the wedges without knowledge of the wedge's worth.

Berlin informs the players that the smallest bonus is 1000 rings and the largest is 10,000 rings.

RSTLNE are revealed and the player(s) call(s) out three more consonants and a vowel. They then have 15 seconds to say the correct answer to the puzzle. Whether or not he/she/they are successful, he/she/they lift(s) up the ? wedge he/she/they had landed on to reveal what he/she/they had won or could have won.