Ring of Fortune Tokens
Ring of Fortune Tokens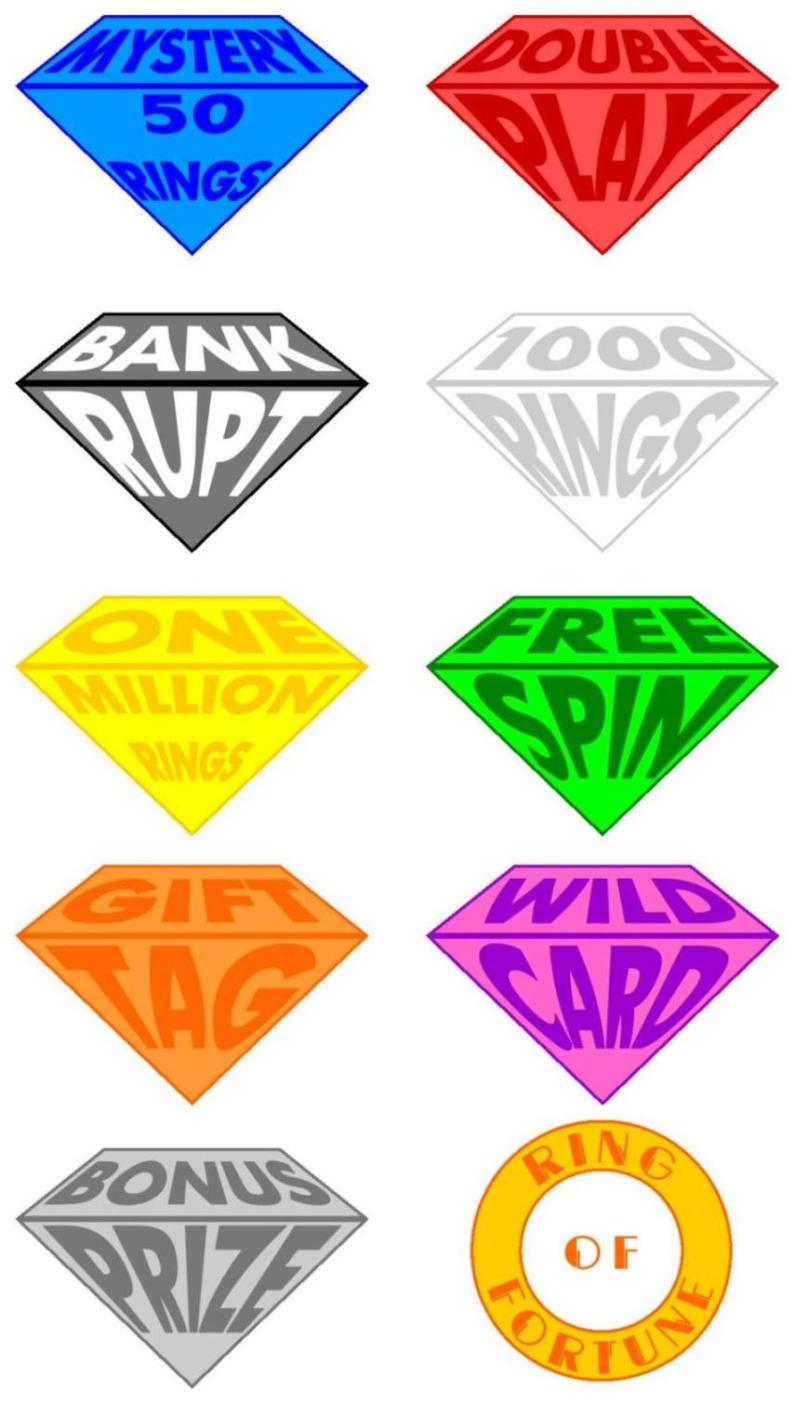 Description
Yes, many of what American Wheel has or had, Mobius's version has. They are all shaped like the seven Chaos Emeralds.

Blue: Mystery; Will you take 50 rings for each consonant, or will you risk going Bankrupt (black reverse side) for 1000 rings (white reverse side)?
Red: Double Play; Use this token to double the amount of your next spin.
Yellow: One Million Rings: Works exactly like the Million Dollar Wedge on the US version.
Green: Free Spin; Use this in an event of when you lose your turn.
Orange: Gift Tag; A tag worth 100 rings from whoever or whatever's shown on the reverse side.
Pink: Wild Card; Worth an extra consonant.
Silver: Bonus Prize; a fantastic prize which can help build your score.

Finally, the Ring of Fortune logo is shown to fill in some blank space.