Grieving But Not Giving Up
Grieving But Not Giving Up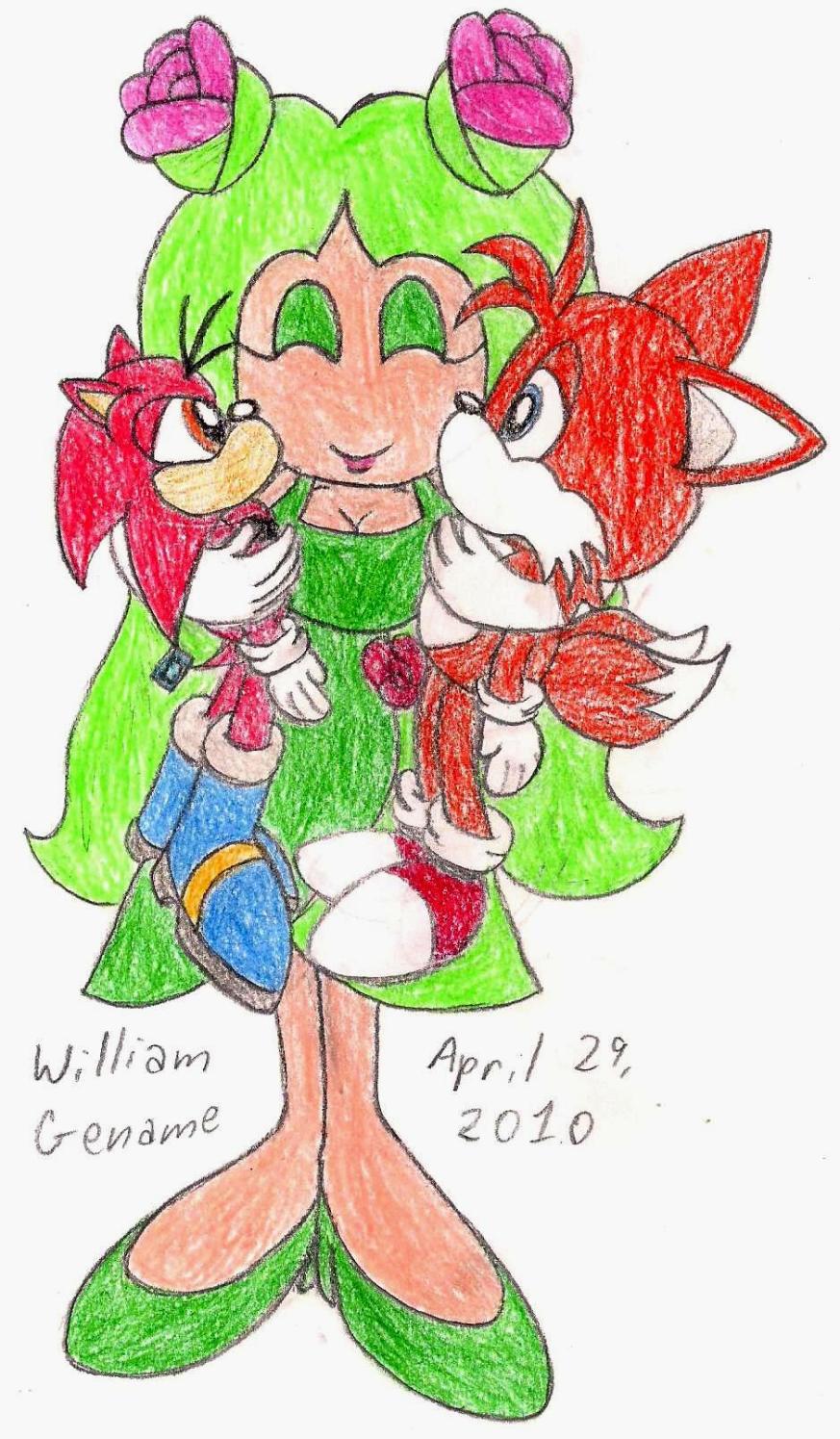 Description
It's been four years since the tragic end of the battle of the Metarex (April 29, 2006), and both Berlin and Tails still grieve for Cosmo's loss. Tails still has his plant from a seed given by Sonic, which was all that Sonic could give Tails after his exclusive Chaos Regeneration failed to bring Cosmo back. For Berlin, the seed is a sign of hope that someday, somehow, someway, Cosmo will return.

In this scene, a spiritual, tall-sized Cosmo returns for a while to visit Tails and Berlin, letting each of them give her a kiss. Shortly before leaving, Cosmo told Berlin and Tails that it was okay to grieve, but pleaded with them not to give up hope. Berlin and Tails tearily said in unison, "We won't, Cosmo. We won't!"

Finally, after kissing them each for one last time and telling them that she loved them, Cosmo disappeared into the wind.

The dress was made by a good friend of mine over at DA.
General Info
Comments
0
Media
Colored Pencil / Crayon
Time Taken
Reference