Lovely Amy Growing Up Part 1
Lovely Amy Growing Up Part 1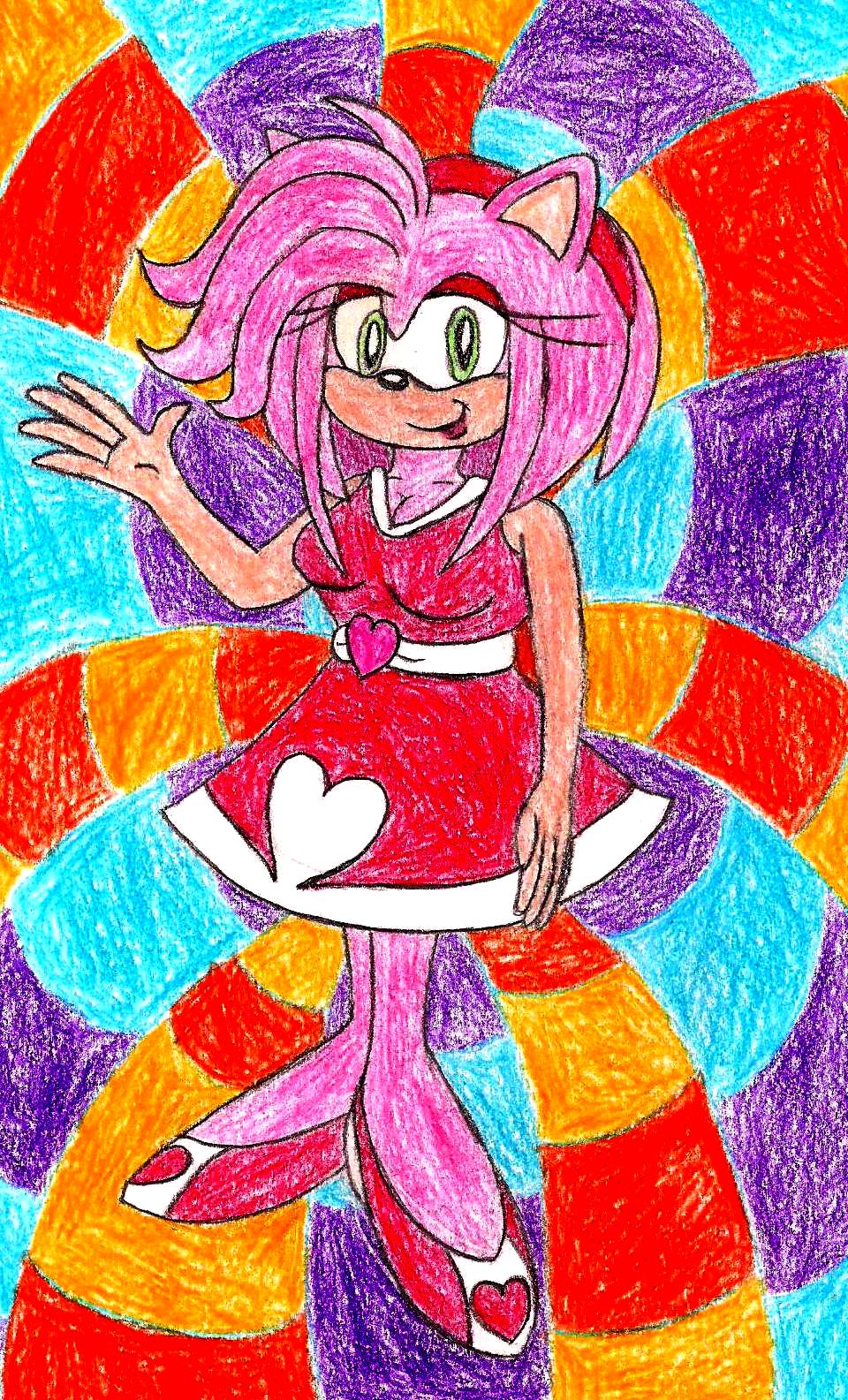 Description
My first out of two contest entries I did for an Amy fan club over at DA. I hardly got any votes, but maybe you guys here would still enjoy reading this.

Here's Amy in her twenties, sporting a new dress, new shoes, and even a new hairstyle, but no longer wearing any gloves. An explosion of colors blooms from behind her.

While she was still in her teens, she became friends with a lovely bat named Russet.

Russet (ruh-SAY) is a cousin of the notorious Rouge The Bat. Although Rouge is usually very mean and quite selfish, Russet is a very kind and caring figure (although she and Rouge do not get along well at all themselves), and she eventually became someone Amy looked up to. At times, Amy would even feel Russet was like a mother to her. Russet was even able to help Amy understand love, and that she doesn't need to marry Sonic in order to express her love towards him. She even reminded her that Berlin Hedgehog, one of their best friends, would rather see Amy happy instead of marrying her. It took a long while, but Amy was eventually able to understand completely what Russet was telling her.
General Info
Comments
0
Media
Colored Pencil / Crayon
Time Taken
Reference